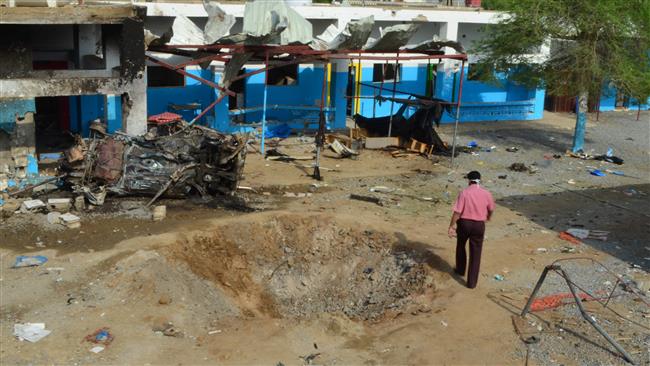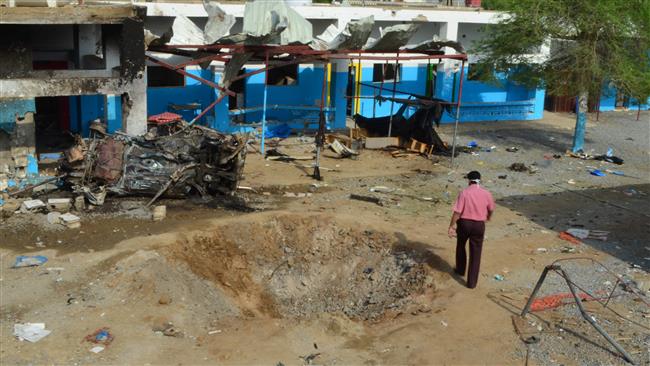 Doctors Without Borders (MSF) has announced that it is evacuating its staff from six hospitals in northern Yemen, saying it cannot get assurances that its hospitals will not be bombed again by Saudi warplanes.
The decision was "never taken lightly," said the Paris-based relief agency in a statement on Thursday, condemning the Saudi "indiscriminate bombings and unreliable reassurances".
"Given the intensity of the current offensive and our loss of confidence in the Saudi-led coalition to prevent such fatal attacks, MSF considers the hospitals in Sa'ada and Hajjah governorates unsafe for both patients and staff," it added.
The MSF decision to pull its staff out of the war-torn country was made following a number of deadly Saudi airstrikes on MSF-run hospitals, the most recent of which was carried out on Monday on Abs Hospital in Hajjah province. The airstrike killed at least 19 hospital staff and patients and wounded 24 others.
In a report released on May, the international aid agency said at least 100 staff members, patients and caretakers had lost their lives and 130 others had sustained injures due to the Saudi aerial attacks on over 80 MSF-supported and run health structures in 2015 and early 2016.
The MSF said that it had held two meetings with high-ranking Saudi officials involved in the war on Yemen in the past eight months and had been assured that attacks on hospitals would end.
"Aerial bombings have however continued, despite the fact that MSF has systematically shared the GPS coordinates of hospitals in which the organization works with the parties involved in the conflict," the statement further read.
Yemen has been under Saudi military strikes since late March 2015. The war was launched in a bid to undermine the Houthi Ansarullah movement and to reinstate Abd Rabbuh Mansur Hadi, who has stepped down as Yemen's president but is now seeking to grab power by force.
The air campaign, carried out without any international mandate, has killed about 10,000 people, most of them civilians, according to local Yemeni sources.