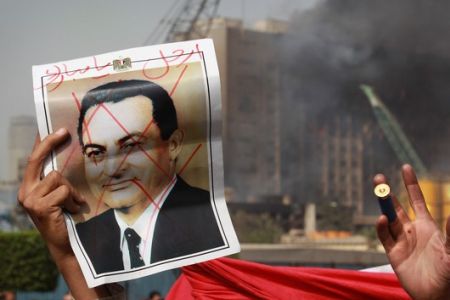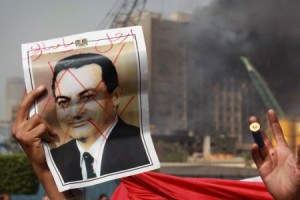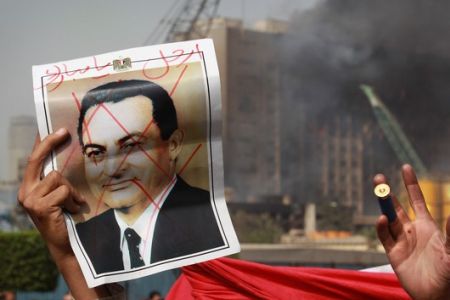 The worst unrest in Egypt's history has entered its fifth day with new clashes erupting between police and protesters in several cities across the country.
Incoming reports say at least 100 people have been killed in the crackdown on anti-government protesters. Some 2,000 others have been wounded since the unrest began on Tuesday.
Anti-government protests continue across Egypt despite deployment of army forces and tanks. A curfew has been extended in three cities of Cairo, Suez and Alexandria where protest rallies are underway.
The entire cabinet has now resigned, but President Hosni Mubarak has refused to step down. Instead, he promised economic and political reforms.
Protesters have dismissed the measures as too little too late and demand that the president himself to step down.
New cabinet, old faces
Meanwhile, President Mubarak has announced new cabinet members in an attempt to cool down the situation. However, the positions have gone to members who had held government posts.
Mubarak appointed his intelligence chief and confidant Omar Suleiman as new vice president.
He appointed the former he Air Force's Chief of Staff Ahmed Shafiq as new prime minister and tasked him with forming new government.
Interior Ministry attacked
Reports say at least three people have lost their lives as thousands of protesters tried to storm the interior ministry building in Cairo.
The protesters have also damaged several police vehicles.
Opposition groups calls for transfer of power
Meanwhile, prominent opposition figure Mohamed ElBaradei has promised that the street protests will continue even more intensely until Mubarak tenders his resignation.
The main opposition party, the Muslim Brotherhood, has called for a peaceful transfer of power.
Israeli diplomat flee Egypt
Israeli embassy personnel have reportedly fled Egypt. Media sources say helicopters evacuated the embassy staff to an Egyptian air-base, where they were flown back to Tel Aviv.
Reports say Israel's ambassador to Egypt had already fled the country. Israel's foreign ministry is also said to be monitoring the situation in Egypt very closely.
Israeli sources say the ministry holds a meeting every few hours to discuss the latest developments in Egypt.
Tourists stranded
Meanwhile, thousands of tourists have flocked to Cairo's main airport.
Reports say there are now about 2,000 tourists at Cairo's airport. They are trying to find flights out of the country as anti-Mubarak protests continue.
Israeli officials say they are arranging a special flight to take 200 of their tourists out of Egypt.
Most foreign airlines have canceled their flights to Cairo and Egypt's national carrier is experiencing lengthy delays.
A curfew in place in the Egyptian capital has made it difficult for airlines to operate their regular flights.
World public united behind Egyptian protesters
In addition to that, thousands of people across the world have taken to the streets to express their support for anti-government protesters in Egypt.
Hundreds have gathered outside the Egyptian Embassy in Tokyo, demanding that the Egyptian government stop the crackdown on protesters and President Mubarak to accept increasing calls to step down.
Similar demonstrations have been held in Saudi Arabia, Greece, Germany, France, Turkey and the United States.
The United States supports Mubarak
Meanwhile, US Vice President Joe Biden says the time has not come for the Egyptian president to resign despite mass anti-government protests.
"Mubarak has been an ally of ours in a number of things. And he's been very responsible on, relative to geopolitical interest in the region, the Middle East peace efforts; the actions Egypt has taken relative to normalizing relationship with Israel, "Biden said.
His statement comes as protesters want an end to the decades-long rule of Mubarak.
The prominent Journalist, Omar Nashabi of al-Akhbar weekly has told the Press TV in a recent interview that the US backs dictatorships across the Arab world.
"I think the US is very careful now — especially after what happened in Tunisia. I think the Americans are really saying something and doing something else."
Azzam Tamimi, an expert on Middle Eastern Affairs, told the Press TV on Saturday that the US and its Western allies have not learned a lesson from the Tunisian revolution.
He predicted a people power revolution in Yemen and Saudi Arabia, Jordan and several other Arab states in the coming weeks.