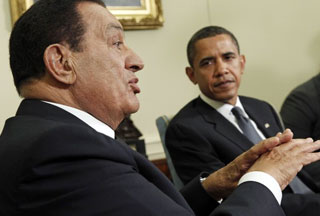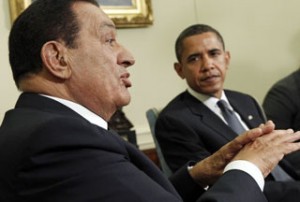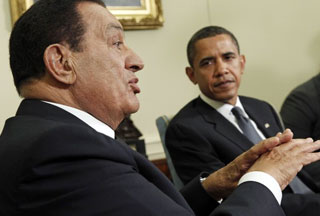 Egypt warns of escalating violence in the Middle East, saying the Israeli-Palestinian conflict will worsen as long as there is no tangible solution.
Egyptian President Hosni Mubarak made the remarks after a meeting with his American counterpart Barack Obama at the White House.
The Egyptian president noted that it was time to move toward final status negotiations on issues crucial to the two sides.
Mubarak told Obama that Egypt would not make a peace gesture toward Israel unless the Israelis 'take some concrete steps'.
"It's like an egg and chicken situation," he said.
This is while Obama called on Arab nations to make peace gestures toward Israel, praising Tel Aviv for what he called moving in the right direction.
"There has been movement in the right direction," Obama said
Obama was referring to reports that Israel has temporarily halted permissions for new settlements.
Washington has been repeatedly calling on Tel Aviv to stop the settlement projects, which had turned into a major source of friction between the two allies.
"My hope is that we are going to see not just movement from the Israelis, but also from the Palestinians around issues of incitement and security, from Arab states that show their willingness to engage with Israel," Obama also said.