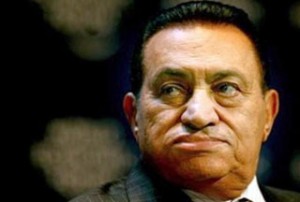 Egyptian President Hosni Mubarak says the former chief of the UN nuclear agency Mohamed ElBaradei must follow the constitution if he intends to run for presidency in the authoritarian country.
The 81-year-old Egyptian president made the remark Thursday after ElBaradei called for a partial readjustment of the constitution in order to enable potential candidates to 'freely' challenge Mubarak in the country's 2011 presidential election.
"If he wants to join a party, he could choose whichever one he wants," Mubarak told journalists in Germany, where he is scheduled to undergo medical examinations for abdominal pains.
"The only thing is that he must respect the constitution," he went on to say, adding that Egypt "does not need a new hero," AFP quoted him as saying.
ElBaradei, who has gained prominence over his tenure as the chief of the UN's International Atomic Energy Agency (IAEA), has reportedly said, however, that he would run for his country's presidency provided that the constitution is amended.
The former IAEA chief has formed the National Association for Change in Egypt and described the ruling government as 'undemocratic.'
He has also said that it would not take long before the country finds 'real' democratic changes.