Palestine
Mufti of Jerusalem calls for protecting Aqsa from Israeli aggression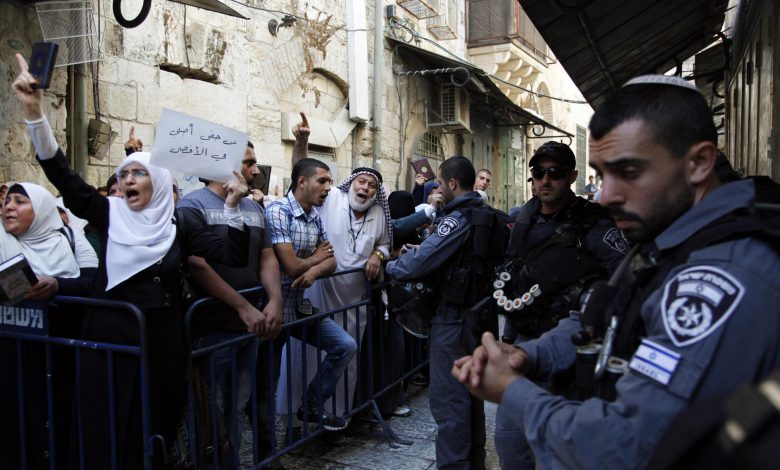 Sheikh Muhammad Hussein, the Grand Mufti of Jerusalem and Palestine and the preacher of the Al-Aqsa Mosque, appealed to the Arab and Islamic countries to intervene and check the Israeli violations against the Mosque.
Hussein said in a statement on Wednesday that the Israeli occupation authorities removed the doors of the Mosque's minarets, cut off electrical wires of loudspeakers to prevent the Adhan (call to prayer) and seized Ramadan fasting meals, in addition to threatening to storm the Mosque at the final days of the holy month Ramadan, which are considered the holiest days of the holy fasting month.
He charged that Israel is provoking the Muslims' feelings around the world and is seeking to impose a new fait accompli on the Palestinians.
Regarding the threats of the so-called "Temple Groups" to storm the Al-Aqsa Mosque at the final days of the Ramadan month, Hussein stressed that "The Mosque will remain an impenetrable barrier against anyone who tries to desecrate its courtyards."
The Mufti of Jerusalem called on the Arab and Islamic nations and the international community with all its institutions to adopt a strong position to respond to such "sinful aggression" against the Al-Aqsa Mosque.
He called for all Muslims in 1948 Occupied Palestine and the inhabitants of Jerusalem to intensify their presence at Al-Aqsa Mosque to repel the Jewish settlers' incursions.