Syria
Mufti to Algerian delegation: What is happening in Syria targets its national stances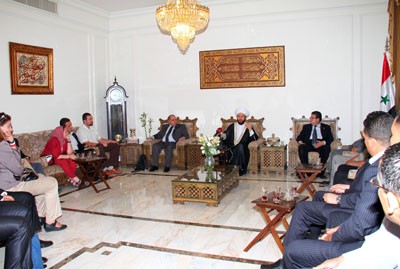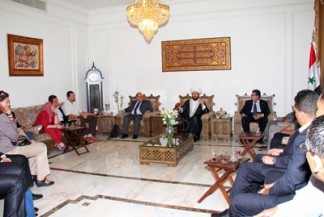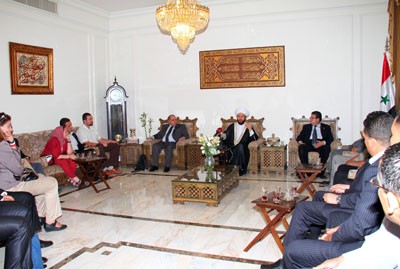 Grand Mufti of the Republic Ahmad Badreddin Hassoun on Saturday affirmed the importance of the strong historic and fraternal relations between the Syrian and Algerian people.
During a meeting with an Algerian popular delegation comprising political, academic and media figures, headed by Dr. Abdul-Majid Hamedi, Hassoun said that colonial forces seek to fragment the region into sectarian and ethnic statelets and weaken their people in order to subjugate them, stressing that what is happening in Syria is targeting its national and pan-Arab stances.
For their part, members of the delegation affirmed that the plots against Syria will have negative repercussions on the entire region, underlining the need to stand up to the takfiri fatwas issued by some who claim to be Muslims.
They voiced determination to relay the truth about what is happening in Syria to the Algeria people and the world and to uncover the lies of malicious channels.