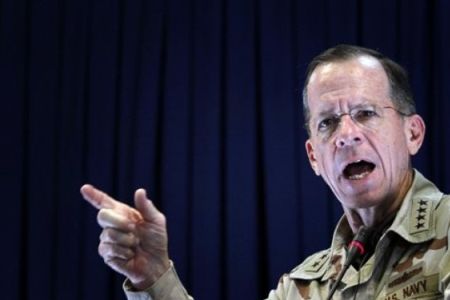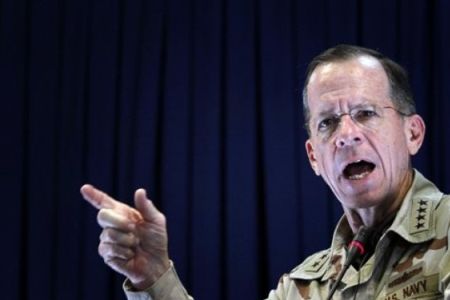 US Chairman of the Joint Chiefs of Staff has warned against a military strike against Iran over its nuclear program, saying it would be "incredibly destabilizing."
Speaking at the Aspen Security Forum, Admiral Mike Mullen said he believes that America's main ally Israel understands that a military attack on Iran would be "incredibly destabilizing" to the region.
Iran has repeatedly downplayed US threats of launching an attack on Iran, saying its armed forces are fully ready to counter any military actions against the country.
Iran's Joint Armed Forces Chief of Staff Major General Hassan Firouzabadi said on Thursday that the country seeks no war but is ready to fight any aggression waged by the new "super capitalism."
"The Islamic Republic has remained vigilant over the past ten years and is all set to ward off attacks," he said.
Mullen went on to accuse Iran of developing nuclear weapons and said he believes Tehran will go ahead with its nuclear weapons programs, even if more sanctions are imposed against the country.
He said it would be "incredibly dangerous" for Iran to achieve nuclear weapons, adding that there is "no reason to trust" Iran's promises that it is pursuing nuclear energy for peaceful applications.
The US and its allies accuse Iran of pursuing a military nuclear program. Tehran rejects the charges, arguing that as a member of the International Atomic Energy Agency and a signatory to the Nuclear Non-Proliferation Treaty it has the right to use civilian nuclear technology.