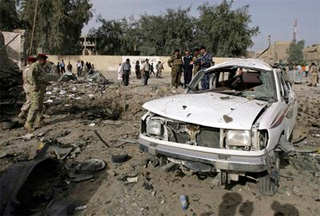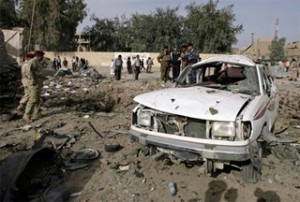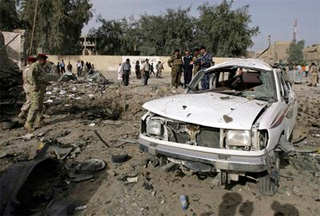 Multiple bombing attacks have struck Iraq's shrine city of Karbala, leaving at least a dozen people killed and tens of others injured.
The first blast occurred at around 12:45 pm (0945 GMT) on Monday when a parked vehicle exploded in front of a restaurant frequented by pilgrims to the holy city which hosts the shrine of the third Shia Imam.
A second explosion followed about 15 minutes later and some 100 meters away in the al-Belladiyat neighborhood in the center of Karbala — which lies 110 kilometers (70 miles) south of Baghdad.
At least 12 people were killed and 32 injured in the bombings, one of which targeted the city's educational administrative offices, said the DPA news agency, which also reported a third bombing near another provincial compound.
The number of casualties could rise as emergency teams rushed the dead and wounded to hospitals, medics said.