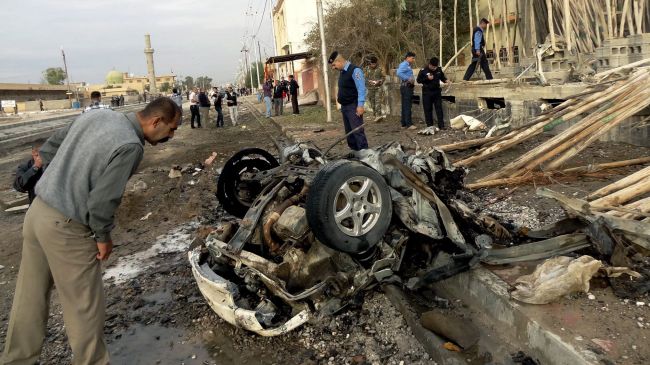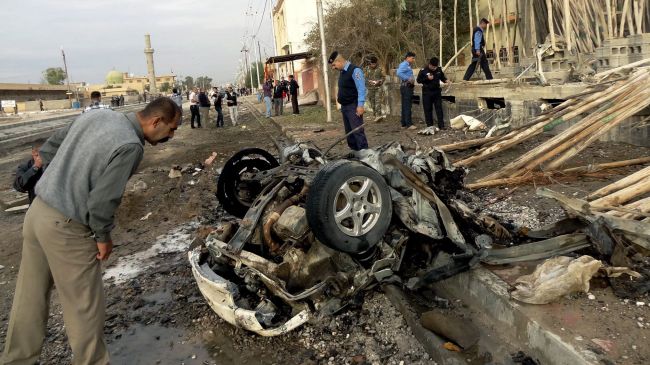 The death toll from a spate of bomb attacks across Iraq has exceeded 55 with almost 200 injures, security and medical sources say.
On Monday, six car bombs went off in five neighborhoods of the capital, Baghdad. Eleven people were killed and more than 50 others wounded in the explosions.
Three car bombs were also detonated in quick succession in Tuz Khurmatu, situated about 175 kilometers (110 miles) north of Baghdad, at around 8:00 a.m. local time (0500 GMT) in the center and east of the town. The blasts killed six people and wounded more than 60 others.
Another three car bombs ripped through the oil-rich northern city of Kirkuk, situated about 290 kilometers (175 miles) north of Baghdad, killing five people and wounding 30 others.
Meanwhile, 14 people were wounded in the city of Nasiriyah, situated about 305 kilometers (190 miles) south of Baghdad, when two explosives-laden cars exploded.
Explosions also occurred in the city of Hilla, situated about 100 kilometers (62 miles) south of Baghdad, the central city of Samarra, and Baquba. The blasts killed one person and wounded nearly 60 others.
The bombings were the latest in a string of attacks that have left scores of people dead across Iraq this year.
On Sunday, a series of attacks in Iraq killed 10 people, including a candidate running in the upcoming provincial elections.
On April 12, a dozen people were killed and over 30 others injured in a bomb attack near a mosque north of Baghdad. The explosion occurred as worshipers were leaving Omar bin Abdul Aziz Mosque in Kanaan, about 75 kilometers northeast of the capital, after the Friday Prayers.
A dozen people, including several Iraqi security officers, were also killed in Baghdad and in the city of Tikrit on April 1.
Iraq is preparing for its first elections in three years. The provincial polls are due to be held in 12 of Iraq's 18 provinces on April 20.