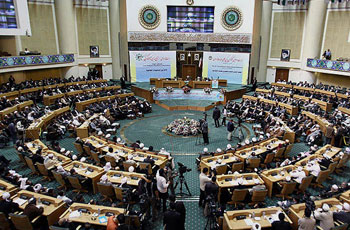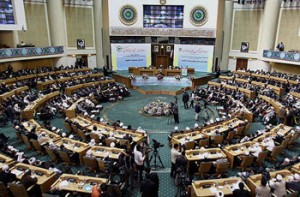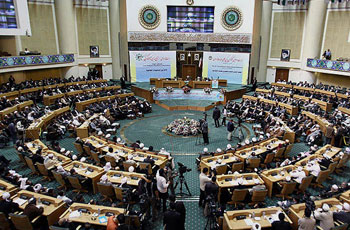 Uthman Jah Manager of Taqrib Islamic Center in Gambia said Thursday that the world Zionism tries to create discord among Muslims through evil plots and that the enemies in and out of the region have targeted the unity of Islamic countries.
He told IRIB on the sidelines of a conference on Islamic unity in Tehran Wednesday that Islamic nations should foil the enemies' plots for creation of discord among Muslims.
"The world Zionism through media support tries to create discord among Muslims and we should foil the plots," Uthman Jah added.
Also Lebanese professor Sameer Suleiman pointed to the Islamic resistance in Palestine and Lebanon and said the Islamic resistance applies new patterns against the enemies and the meaning of resistance against occupiers emerges through Muslim unity.
Lina Hamsi, a Syrian university professor said that America and its allies seek to annihilate Islam.
"They fear that Islam would revive and reconstruct its previous civilization," she added.
She said that the western countries by creating discord among Shiis and Sunnis try to plunder the oil and energy of the Islamic countries.