North America
Muslim black woman sues US police for removing her headscarf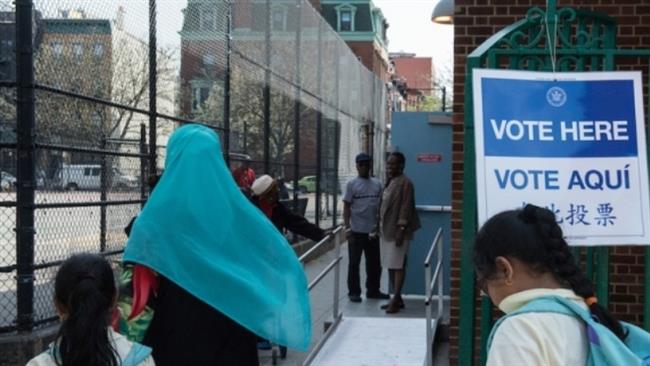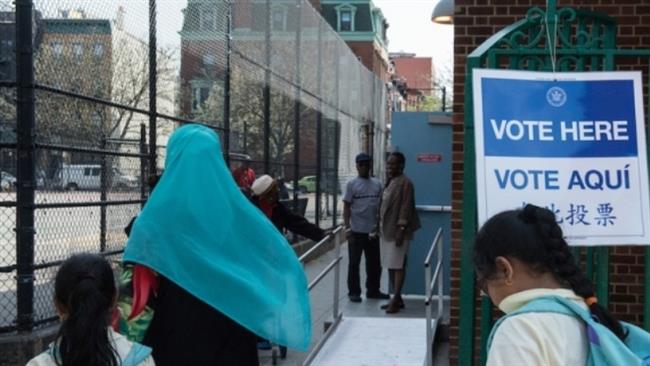 A US Muslim woman has lodged a lawsuit against California police officers, accusing them of forcibly removing her headscarf at a police station.
According to the lawsuit filed Monday against Long Beach police department, Kirsty Powell, an African American, and her husband were driving home in May, 2015 when they were pulled over by two officers.
Kirsty was subsequently arrested on two outstanding warrants, one related to her sister allegedly using her identity falsely and one pertaining to a 2002 shoplifting at a grocery store.
Powell says that one of the officers forcibly removed her headscarf in view of other male officers and inmates while being booked at the police station.
The woman says that the officer told her that she was "not allowed to wear her hijab" and that policemen were "allowed to touch women."
According to the suit, filed by the Council on American-Islamic Relations on behalf of Powell, she "suffered and continues to suffer extreme shame, humiliation, mental anguish and emotional distress."
"The actions taken by the Long Beach police officers were unwarranted and a serious violation of Mrs. Powell's bodily integrity," said Yalda Satar, attorney for the Los Angeles chapter of the CAIR.
"The manner in which Mrs. Powell was treated by LBPD officers was simply a show of authority over a woman of color who was unable to protect herself, and is another example of the type of discrimination faced by women who wear a hijab," she added.
Los Angeles and San Francisco police have been already under scrutiny and criticism over racist and homophobic text messages and emails.
In San Francisco, several police officers have resigned from their posts or retired due to racist text messages they exchanged with each other.