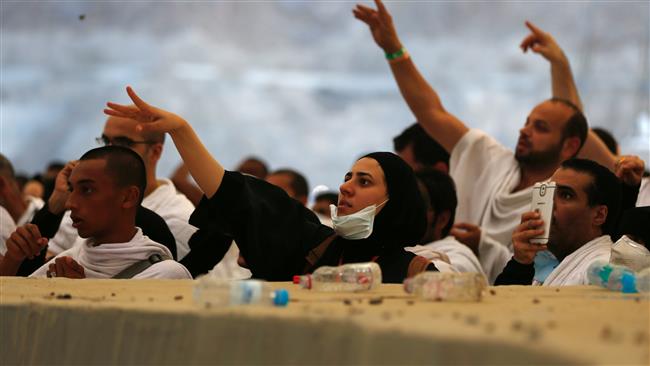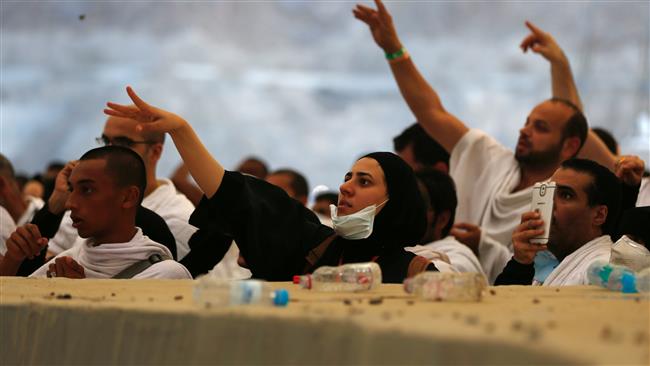 Muslim pilgrims from around the world perform Jamarat or 'Stoning of the Devil' in Mina, near the holy city of Mecca, on the last day allocated to the ritual as this year's Hajj pilgrimage comes to an end.
Wednesday marked the third day of the three-day-long Eid al-Adha or the Feast of Sacrifice, which is held following the weeklong pilgrimage.
Muslims traditionally celebrate Eid al-Adha with the sacrifice of sheep, cattle, camels and other livestock.
The act commemorates Prophet Ibrahim or Abraham (PBUH)'s submission to divine order to sacrifice his son, Ismail (PBUH). Just before sacrificing his son, God provided Prophet Abraham with a ram to sacrifice instead after he successfully passed the divine test.
The three-day festivities, one of the most significant of Muslim ceremonies, also feature Muslims stoning three pillars representing the devil, showing their rejection of sin and temptation in so doing.
In its entirety, the holy pilgrimage is a demonstration of Muslims' submission to Allah and their unity.
Last year's Jamarat, however, was mauled by a human crush when two massive rows of pilgrims converged to perform the stoning.
Unofficial sources put the death toll from the crush at 7,000. At least 465 Iranians lost their lives in the incident.
The Islamic Republic and several other states have blamed the Saudi mismanagement for the incident.
The absence of Iranian pilgrims from this year's Hajj was conspicuous as Saudi officials withheld due cooperation to enable their travel to the kingdom.