Europe
Muslim Tatars in Crimea Told to Vacate Land after Russia Annexes the Peninsula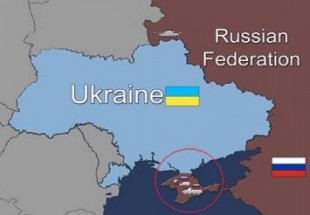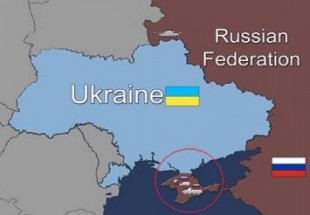 Ethnic Tatars in Crimea will be asked to vacate their land for resettlement elsewhere in the region, a top Crimean government official said. The announcement comes after Crimean residents voted Sunday to cede from Ukraine to Russia.
Crimea is a peninsula on the Black Sea coast of Ukraine. On Monday, ۹۶-percent of Crimean voters elected in a referendum to secede from the Ukraine and be annexed by Russia.
Crimean Tatars, native to the region and largely Sunni Muslims, had fared poorly under Russina rule in the past. Many were deported to Central Asia in the last years of World War II but were unable to reclaim their land in Crimea after the breakup of the Soviet Union. Many have taken over unclaimed land as squatters. Now they are being asked to leave again.
"We have asked the Crimean Tatars to vacate part of their land, which is required for social needs," said Crimean Deputy Prime Minister Rustam Temirgaliyev in Moscow Tuesday, "but we are ready to allocate and legalize many other plots of land to ensure a normal life for Crimean Tatars."
Crimea's pro-Russian authorities have held out the promise of guaranteed Tatar representation in the local government, proper land ownership rights – something many Tatars lack – and financial aid. They have also pledged to extend gas supplies to remote Tatar areas.
Tatars comprise about 15 percent of Crimea's population of two million, and they remain staunch supporters of the Ukrainian government. They oppose annexation to Russia.
They live in fear of persecution under renewed Russian rule.
"The Crimean region, newly annexed by Russia, urgently needs independent monitors to report on human rights violations," Ivan Simonovic, the UN assistant secretary-general for human rights, told the United Nations Security Council.
Simonovic has said he was particularly concerned about the region's ethnic minority Tatars.
He said on Wednesday there were credible reports that a local Crimean Tatar activist was found dead and evidence showed he had been mistreated.
Vitaly Churkin, the Russian ambassador to the UN, told the Security Council that Simonovic's report on human rights was "one-sided."
"The Crimean authorities have guaranteed the rights of all minorities, without any exceptions," he said.
U.S. Ambassador Samantha Power told the Security Council, "If there was ever a time to be concerned about human rights in Crimea, it is now."
Crimean Tatars are rightfully fearful of deportation and discrimination, she said.
Source: Taghribnews