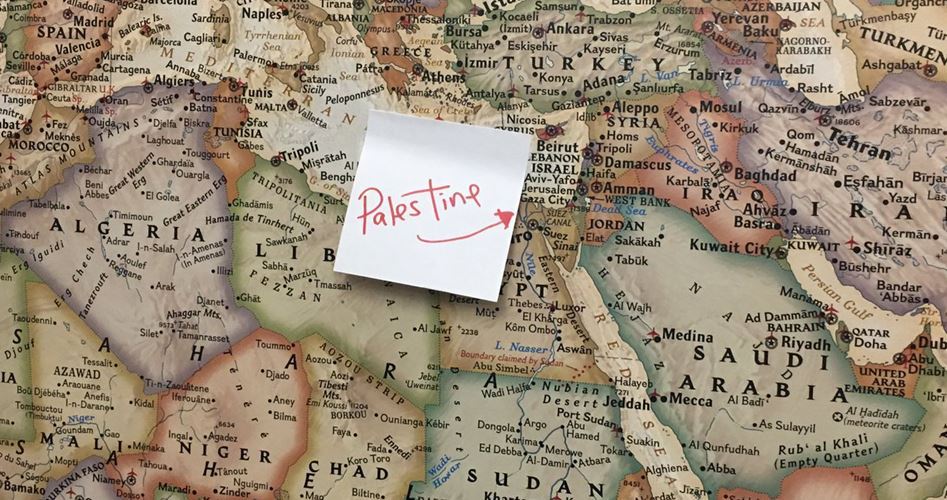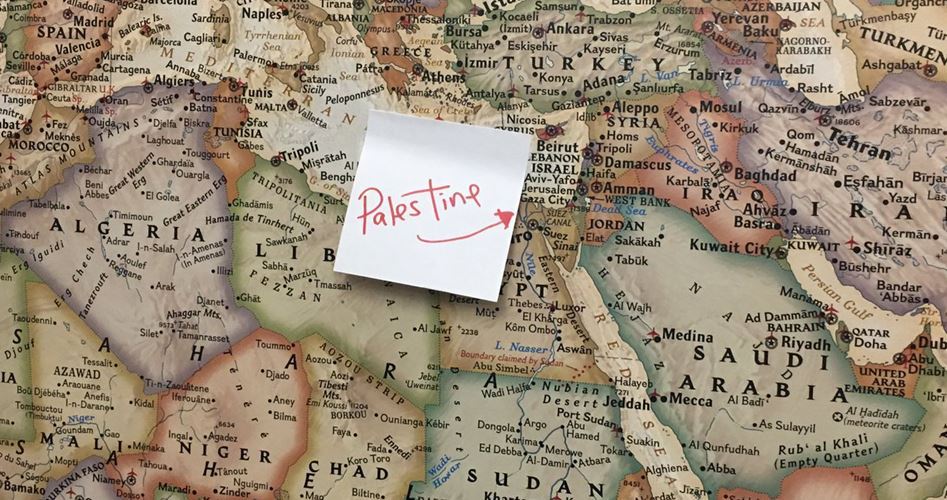 Rashida Tlaib, the first Palestinian congresswoman, made a change to the map of her congressional office in Washington, DC, replacing Israel with Palestine.
After Tlaib, a Democrat from Michigan, swore in front of Congress last Thursday, a BuzzFeedreporter, who was touring the congresswoman's new office, noticed a "slight change" on the map hung on the wall.
One of the pictures posted by the reporter on Twitter revealed that someone, perhaps not Tlaib herself, placed a sticker, with the word Palestine on it, near the location of Israel on the map and accompanied it by an arrow directed to the occupation state's spot.
In a tweet, Tlaib said she used for the ceremonial swear in her own personal Quran that her best friend of 25 years gifted her.