Palestine
Muslim worshipers hold congregational prayers at Rahma Gate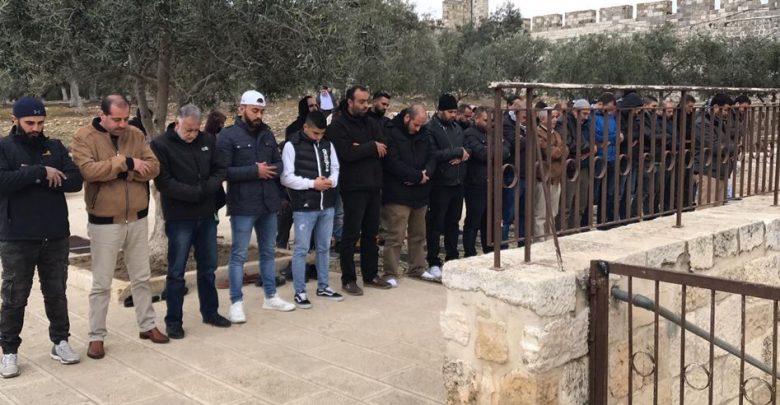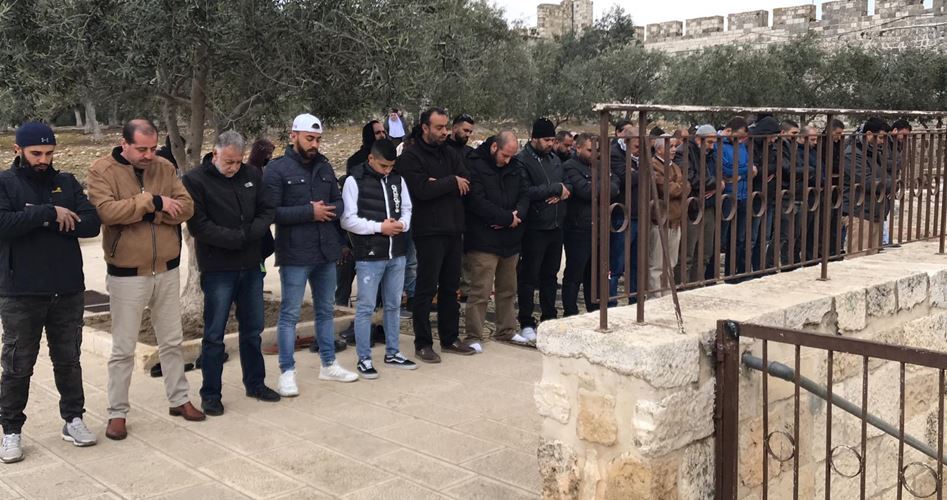 Dozens of Palestinians held prayers on Wednesday at Bab al-Rahma (Golden Gate), an area inside Al-Aqsa Mosque compound in Jerusalem's Old City, despite Israeli obstructions.
Dozens of worshipers gathered in the area to hold prayer in a show of defiance to an Israeli decision to close off the area before Muslim worshipers while opening it for extremist settlers during their provocative visits of the third holiest site in Islam.
Israeli police placed chains on Sunday on a metal gate at the entrance to Bab al-Rahma building to prevent Muslims from using it.
The act provoked Palestinians who defied the Israeli measure and removed the chains by force, prompting violent police reaction that led to the injury and arrest of dozens of people.
Palestinians demand free access to Bab al-Rahma area, which is part of the holy Muslim compound, and strongly object to Israeli interference in their right to worship at their sacred place.
Israeli police has banned Muslim access to Bab al-Rahma building for over a decade, raising concern about its future.