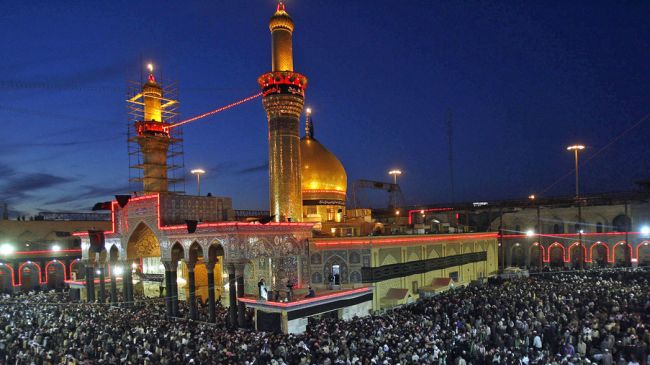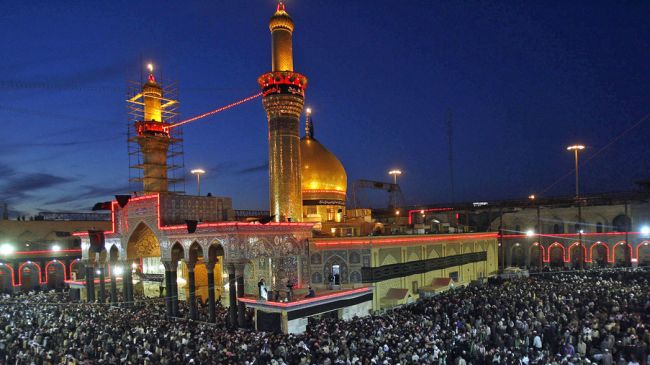 Muslims from around the world have gathered in the holy Iraqi city of Karbala to hold the religious rituals of Arbaeen, which marks the 40th day after the martyrdom of the third Ahlul Bayt Imam.
Over the past days, large numbers of Shia mourners from various countries, dressed in black, have arrived in Imam Hussein (PBUH)'s shrine in Karbala to mourn the tragedy.
Tight security measures were put in place with a large number of security forces deployed in Iraq's holy sites in preparation for the occasion.
Scores of people have been killed in recent weeks across Iraq in attacks targeting pilgrims as they embark on the traditional walk to Karbala for the Arbaeen rituals.
On Wednesday, several pilgrims were killed and injured in a car bomb explosion that hit Iraq's central city of Babil.
On December 31, at least 23 people, including children, were killed and 80 others injured in a fresh wave of attacks in several cities and towns in Iraq.
On December 24, at least 48 people were killed and over 110 others wounded in similar attacks targeting both security guards and civilians across the country, marking the deadliest day in Iraq since November 29, when at least 50 people lost their lives.
Despite the recent spate of terrorist attacks that targeted pilgrims in different Iraqi cities, many pilgrims kept walking from their hometowns to Karbala.
Last year, the Iraqi defense and interior ministries deployed 35,000 security forces to secure roads for the pilgrims.