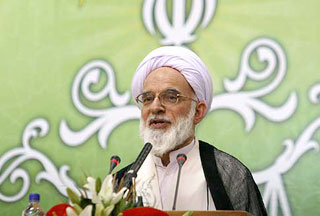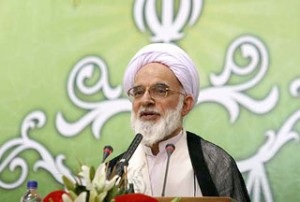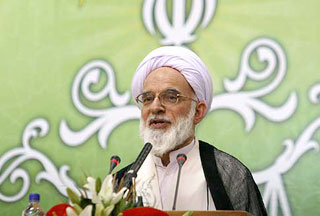 Friday prayer leader of Arak, Markazi Province, expressed hope that unity among Shia and Sunni Muslims would get stronger during the Unity Week.
Addressing worshippers in Arak yesterday, Ayatollah Dorri Najafabadi said that while Muslims make up one-fourth of the world's population, they have failed to defend themselves against the Zionist invasion of Muslim countries due to lack of unity as well as some Arab countries' support for ominous plots of the global arrogance.
Elsewhere in his sermon, Ayatollah Dorri Najafabadi referred to the massive presence of Iranian people in the demonstrations marking the anniversary of the Islamic Revolution and said, "The Iranian nation once again disappointed the enemies by following the guidelines of the supreme leader of the revolution."
The Unity Week was the novel idea of the Father of the Islamic Revolution, Imam Khomeini. His farsightedness helped bridge the gap of five days between the two dates believed to be the birth anniversary of Prophet Muhammad (PBUH). According to Islamic narrations of the Sunni Muslims, the 12th of Rabi al-Awwal (on the lunar calendar) is recognized as the birth anniversary of Prophet Muhammad (PBUH) while according to Shia Muslims the auspicious birthday of the Holy Prophet (PBUH) was on 17th of Rabi-al-Awwal. This year the two dates fall on February 27 and March 4.