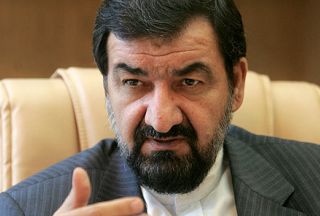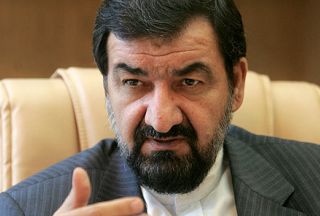 Senior Iranian official Mohsen Rezaei has called on Muslim and Arab states to stand beside the Iranian nation in the face of mounting threats posed by Israel.
"The United States and its allies are striving to control the world's energy and strengthen the Israeli regime through their presence in the region and the occupation of two Islamic states (Afghanistan and Iraq) and find Iran as the main obstacle to their target," Mehr News Agency quoted Secretary of Iran's Expediency Council in a meeting with Libyan Ambassador to Tehran Saad Mujber as saying on Tuesday.
The former Iranian presidential candidate further reiterated that enemies of Islam can't bear the amicable relations between the Muslim states and that Tehran-Tripoli ties are no exception to the rule.
Rezaei also hailed the Libyan government's supports for the Islamic Republic during the Iran-Iraq war (1980-1988).
"The Iranian nation would never forget the helps and supports of Libya during the years of war," he went on to say.
The Libyan ambassador, for his part, confirmed the Israeli threats against the regional and Islamic states, saying the enemies are promoting 'Iranophobia' among the countries of the region in an attempt to marginalize Israel's dangers.
Tel Aviv and its staunch ally, Washington claim that Tehran has plans to build a nuclear weapon and argue that the use of military force is a legitimate option in retarding Iran's nuclear progress.
The Islamic Republic, however, argues that the nuclear Non-Proliferation Treaty – to which it is a signatory – gives the country the right to enrich uranium for peaceful purposes, adding that nuclear energy is essential for meeting its growing energy demand.