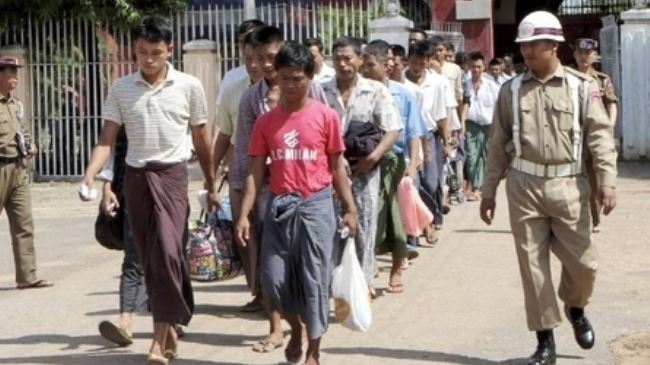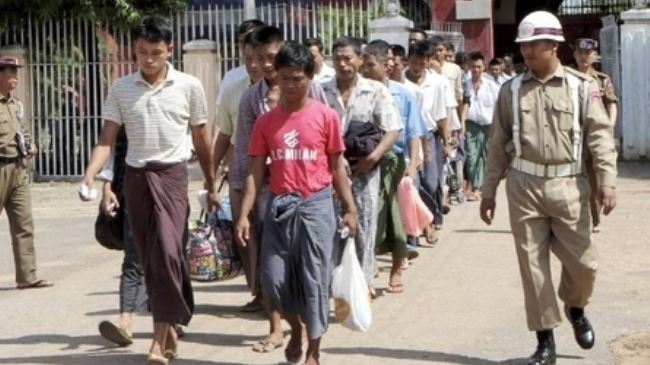 The government of Myanmar has started releasing more than 3,000 prisoners on "humanitarian" grounds, officials say.
Myanmar's Ministry of Information made the announcement on its website on Tuesday.
President Thein Sein pardoned 3,073 prisoners, including 58 foreign nationals, while citing "stability of the state, the rule of law" and "humanitarian" grounds as the reasons for their release.
According to the official Political Prisoner Scrutiny Committee, at least 13 of those released so far had been political prisoners.
At least eight others were former senior military intelligence officers who had been imprisoned following the ouster of former intelligence chief and prime minister, Khin Nyunt, in 2004.
Most of those released are said to be people detained for committing minor crimes.
The amnesty comes a month ahead of a meeting of Asia-Pacific leaders scheduled to be held in the country.
Human rights groups say hundreds of others remain in prison.
The Myanmar government has been repeatedly criticized by human rights groups for failing to protect minorities in the country, including the Rohingya Muslims.
The government's failure to acknowledge the rights of the Muslims has led to the death of hundreds of Rohingya Muslims and the displacement of thousands of others, who have fallen victim to Buddhist extremists.