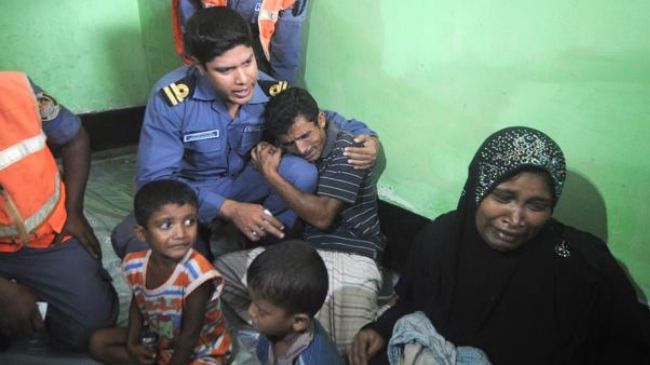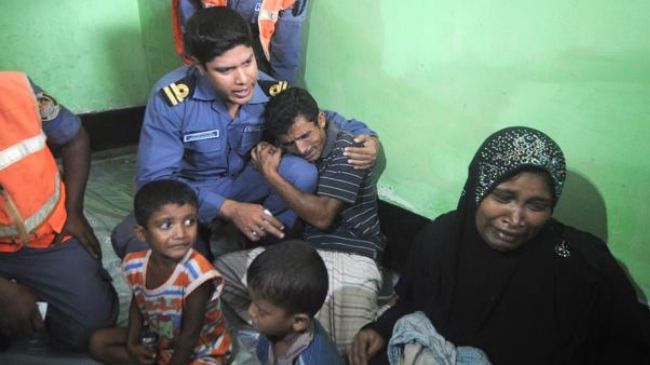 Dhaka says Myanmar must adopt measures to take back some 500,000 Rohingya Muslims who have sought refuge in Bangladesh to avoid being persecuted.
Bangladeshi foreign minister Dipu Moni said on Friday that his country would offer assistance to repatriate the refugees to Myanmar, a process that has remained stalled for decades.
The request by Bangladesh comes amid growing concerns over a state-sponsored ethnic cleansing against the minority Muslim group in Myanmar.
Dipu Moni also urged Myanmar to quell the violence that has gripped the country during the past six weeks and claimed the lives of hundreds of Rohingyas.
Bangladesh calls Rohingya refugees illegal immigrants. The UN has recently added fuel to fire on the situation of the minority group by dismissing a demand by Myanmar's government to accommodate the persecuted Muslims in new refugee camps.
Last Friday, Myanmar's President Thein Sein said Rohingya Muslims must be expelled from the country and sent to refugee camps run by the United Nations.
The government of Myanmar refuses to recognize Rohingyas, who it claims are not natives and classifies as illegal migrants, although the Rohingya are said to be Muslim descendants of Persian, Turkish, Bengali, and Pathan origin, who migrated to Burma as early as the 8th century.
Even Myanmar's democracy icon Aung San Suu Kyi has kept quiet on the atrocities committed against the Rohingya Muslims.
Ironically, just days after she received a peace prize, Suu Kyi told reporters she did not know if Rohingyas were Burmese.
The UN says decades of discrimination have left the Rohingyas stateless, with Myanmar implementing restrictions on their movement and withholding land rights, education and public services.
Reports say 650 Rohingya Muslims were killed as of June 28 alone during clashes in the western region of Rakhine. This is while 1,200 others are missing and 80,000 more have been displaced.