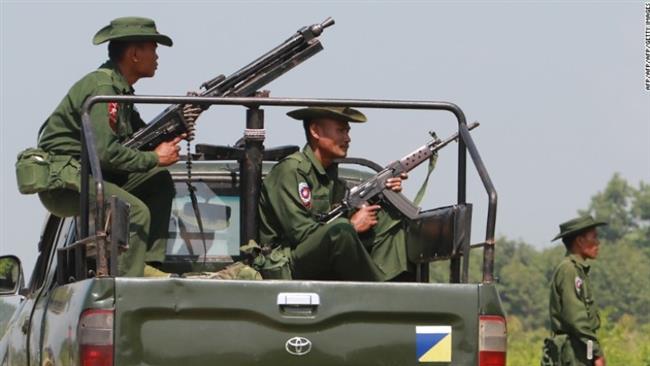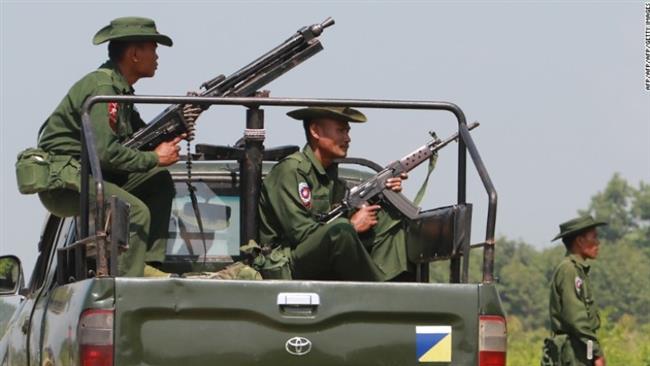 A fresh wave of deadly violence rocks Myanmar's Rakhine State only hours after a UN-led commission urged the Myanmarese government to stop the use of excessive force against the Rohingya Muslim community. Press TV has asked Catherine Shakdam, director of the Shafaqna Institute for Middle Eastern Studies from London, and Gearoid O Colmain, author and journalist from Cork, Ireland, to give their thoughts on the agony of Muslims in Myanmar.
Catherine Shakdam said on Friday night the government in Naypyidaw is persecuting the Muslim minority to "cleanse the country of them" and form a Buddhist-only state.
Shakdam described the situation in Myanmar as "disturbing," saying the "government is insisting on conflating the idea of religion with a sense of sovereignty and nationality or right to nationality."
The Rohingya Muslims, a community of more than a million people, have been denied citizenship and access to basic rights as the Buddhist-majority country views them as intruders from neighboring Bangladesh.
"There is a real genocide going on against the Rohingya, there has been going for decades," which is not something new, Shakdam said.
The comments came on the same day that nearly 80 Rohingya Muslims were killed in clashes with Myanmarese forces in Rakhine State.
The violence erupted Friday after an armed group attacked an army base in the troubled state, where Rohingya Muslims are mainly based. A dozen Myanmarese soldiers were also killed in the violence.
Just earlier in in the day, a panel, led by former UN chief Kofi Annan, had urged Myanmar to lift restrictions on movement and citizenship for persecuted Rohingya Muslims.
The commentator further said, "Myanmar has a lot of work to do in understanding that nationalism and religion do not need to be conflated, and that belonging to a certain faith does not automatically equate to nationality."
Meanwhile, Colmain, the other contributor on the show, pointed to the long-term clashes between the Muslim community and the Buddhists in Myanmar, saying, "The agenda here is to destabilize the country."
Colmain said that the Muslims and the Buddhists have attacked each other, but the Western media are "biased" in disseminating reports about what is going on in Myanmar.
The commentator further accused the Muslim community in Myanmar of having links to al-Qaeda and Daesh terrorist organizations.
He insisted that countries are entitled to define their national identity according to their own culture and traditions.
The journalist also criticized the human rights organizations for what he believes are their attempts to "destabilize" Myanmar.