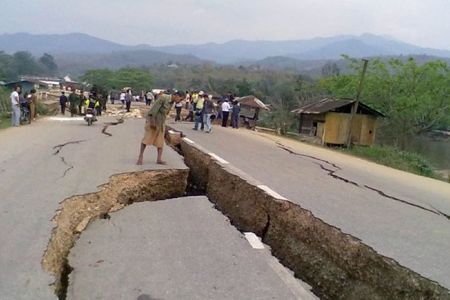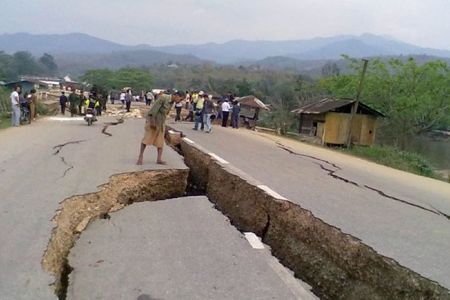 The death toll from a strong 6.8-magnitude earthquake that jolted Myanmar has risen to 75 with one woman killed in neighboring Thailand.
Officials say there are fears that the death toll could further increase as remote areas remain cut off.
An area close to Myanmar's borders with Thailand and Laos is believed to be the epicenter of the strong quake.
So far, six large aftershocks have been registered following the initial quake late on Thursday.
Dozens of people have been wounded and more than 200 buildings have collapsed.
The military and rescue teams are struggling to reach affected areas, but roads are still closed.
The quake was felt as far away as the Thai capital Bangkok, and in the Vietnamese capital, Hanoi as well as southwest China.
Chinese Ministry of Civil Affairs said in a statement Friday that the earthquake affected more than 6,500 people in southwest Yunnan Province.