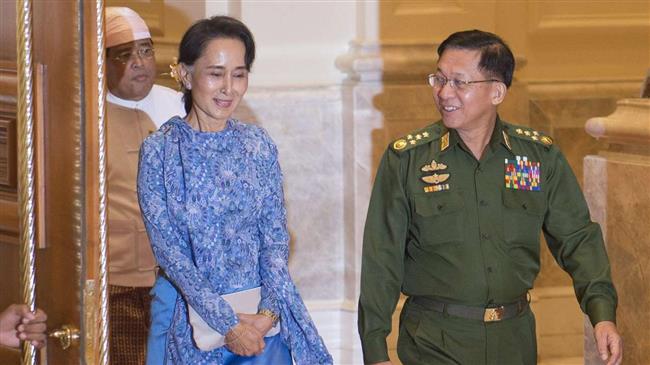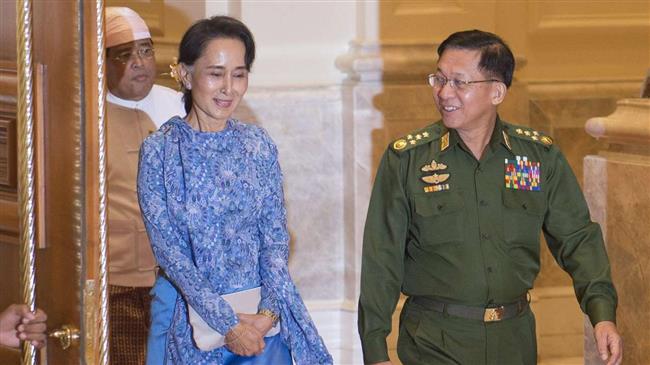 Human rights group Amnesty International says Myanmar's top military officials must be tried at the International Criminal Court (ICC) for crimes against humanity over atrocities against the Rohingya Muslim minority in the Buddhist-majority country.
Amnesty called for the United Nations Security Council to refer the military officials, including top commanders, to the ICC and impose a "comprehensive arms embargo" on the county and financial sanctions on its senior officials.
The group released a comprehensive 190-page document, based on a nine-month investigation, saying it has "a mountain of evidence" that the state-sponsored violence against the Muslim population, which has forced some 702,000 women, men, and children out of their country, "was part of a highly orchestrated, systematic attack."
Thousands of Rohingya Muslims have been brutally killed, raped, and tortured, and their entire communities have been bulldozed in western Myanmar. The nearly 700,000 others have survived only by fleeing to neighboring Bangladesh.
"The explosion of violence — including murder, rape, torture, burning and forced starvation — perpetrated by Myanmar's security forces in villages across northern Rakhine State was not the action of rogue soldiers or units," said Matthew Wells, the senior crisis adviser at Amnesty International, indicating that those actions were systematic and planned.
"Those with blood on their hands" must be held responsible for their role in overseeing or carrying out "crimes against humanity and other serious human rights violations under international law," Wells added.
The report released the names of 13 military officials — including Myanmar's commander-in-chief, General Min Aung Hlaing — accusing them of having played a key role in the murder, rape, and forced expulsion of the Muslim population.
Many of the displaced Rohingya are either living in squalid camps in Bangladesh or just across the border in a plot of land known as no man's land.
The rights group used satellite images, photos, videos, confidential military documents, and interviews with at least 400 people on both sides of the Myanmar-Bangladesh border to prepare the document.
Among the evidence is a single audio recording that Amnesty believes to be a telephone call between a Rohingya Muslim and a military officer, in which the officer is heard saying, "We got an order to burn down the entire village if there is any disturbance."
"If you villagers aren't living peacefully, we will destroy everything… We are starting the operation… If you just stay quiet, there will be no problems. If not, you will all be in danger," the officer tells the resident of the Rohingya village of Inn Din.
The village was the site of one of the army's worst known massacres in 2017. The military looted and burned homes and shot people as they fled the village, the report said.
At least 10 people were also executed summary-style in Inn Din.
Two Reuters journalists who had been covering the Inn Din massacre have been detained in Myanmar and face prison on possibly trumped-up charges.
Amnesty said it requested explanation from Myanmar's leader Aung San Suu Kyi but did not receive a response.
Myanmar has so far rejected calls for an ICC investigation, saying it is not a signatory to the treaty that established The Hague-based court.