Europe
N Ireland first minister must apologize for slur about Muslims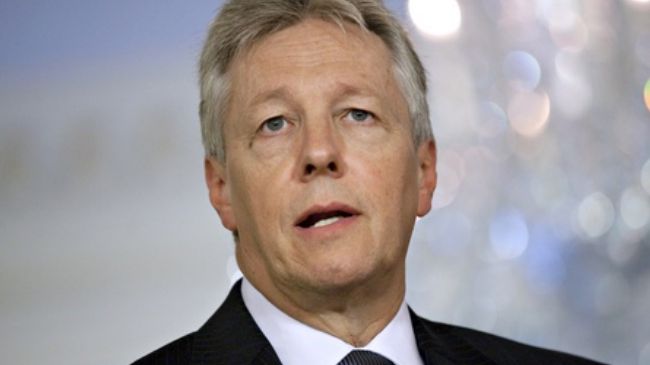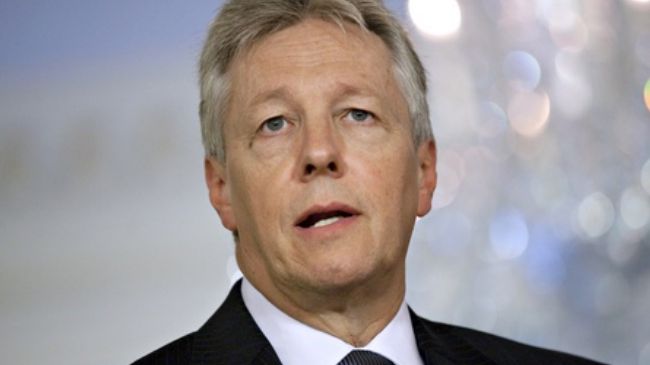 For his slurs about Muslims, Peter Robinson must apologize in public or resign. It's the least the decent majority deserve.
Following last week's interview with the Guardian in which I announced my plans to stand down in disillusionment at Northern Ireland's politics and the level of racism in some quarters – some of it very personal – I have received thousands of messages of goodwill and support. So many bouquets were delivered to my office that by Friday afternoon it resembled a florist shop. This is the true face of Northern Ireland. However, I will still not be seeking re-election in 2016, as I believe it is time to pass the baton on to the next generation.
Four thousand people attended an anti-racism rally in Belfast on Saturday, and thousands more will march with Amnesty International this weekend in support of local ethnic and religious minority communities. There is undoubtedly a small minority of bigots and racists, but a very large majority of the people in Northern Ireland are decent, warm and welcoming.
I moved to Northern Ireland after meeting a Belfast journalist in Hong Kong. We married in 1974 just after the Ulster Workers' Council strike that brought down the first power-sharing executive in Stormont. I agreed to stay for six months to give it a trial and am still here almost 40 years on because I love the place and its people.
I spoke out not due to my own experience of threats and racist abuse. As Northern Ireland's only ethnic minority politician, and the current chair of the assembly's all-party group on minority ethnic communities, I have been frustrated by the lack of policy and resources to address longstanding and growing racism in Northern Ireland.
There has been a significant increase in racist incidents over the past six months, resulting in two or three attacks on homes and on the streets being reported to the police on a daily basis. I was incensed at the defence –by Peter Robinson, the first minister, and his party colleagues – of Pastor James McConnell's outrageous sermon branding Islam "satanic"; and, in particular, Robinson's condescending remarks that he would only trust Muslims to go to the shops for him. It is very worrying that these anti-Islam remarks may escalate tension and give rise to more attacks on minority ethnic residents.
It is now more urgent than ever that the first minister should publish the long-awaited revised racial equality strategy that has been promised for seven years. The lack of a well-resourced statutory policy to tackle racism has created a vacuum where there is neither political leadership nor departmental actions to address prejudice, promote community relations and protect ethnic minorities.
In order to gain the confidence of not only people from minority ethnic backgrounds as well as the general public, Robinson must make a public apology and retract his hurtful comments against the Muslim community.
Many people in Northern Ireland felt angry and ashamed by his offensive remarks and feel they are owed an apology. A private apology to a Muslim delegation in his office is a start, but he must do the decent thing and apologize to all the people of Northern Ireland. If he fails to do this, then he must resign. Politicians in mainstream politics in the UK have resigned for less.
I was very heartened by the overwhelming support for me over the past few days and the massive crowd of protesters in Belfast who came from all corners of Northern Ireland. Let's hope something positive comes out of this shameful political storm.