Korea
N Korea fired into eastern waters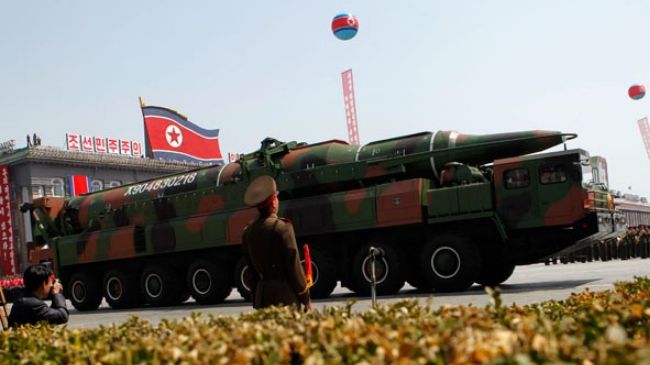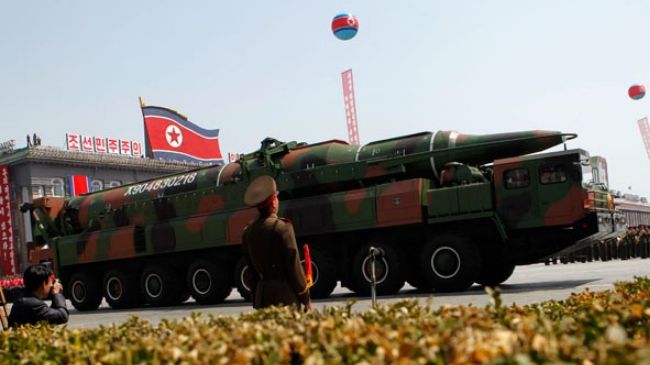 South Korea says North Korea has fired three short-range missiles into its eastern waters amid tensions on the Korean Peninsula.
South Korea's Defense Ministry spokesman Kim Min-seok said the North launched two guided missiles Saturday morning and another one in the afternoon, adding the North's intent was unclear.
"The missiles landed in the East Sea (Sea of Japan)," he said.
The launches followed a joint South Korea-US naval exercise this week.
A US strike force led by the nuclear-powered aircraft carrier USS Nimitz participated in the drill that ended on Tuesday.
Pyongyang slammed the arrival of the US aircraft carrier in South Korea for the joint military exercise, calling the move a 'grave military provocation.'
Last week, North Korea warned against any provocation during the upcoming South Korea-US military drills, saying it is ready to counterstrike if a "single shell" drops across the disputed Yellow Sea maritime border.
"In case the enemies recklessly counter our counterstrikes, all striking forces will turn the (South's) five islands … into a sea of flames,"
Pyongyang said in a Tuesday statement.
The Korean Peninsula has been locked in a cycle of escalating military rhetoric following the participation of nuclear-capable US B-52 and B-2 stealth bombers in the recent controversial two-month-long joint military maneuvers with South Korea.
The move by the US prompted North Korea to step up its war rhetoric, authorizing its army to launch 'preemptive nuclear strikes' on the United States.
Pyongyang has also said its military should be prepared to attack "all US military bases in the Asia-Pacific region, including the US mainland, Hawaii, and Guam [Island]."