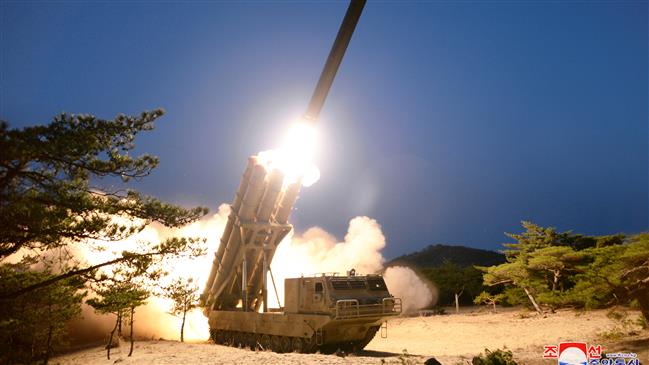 North Korea has denounced as "ludicrous" US Secretary of State Mike Pompeo's remarks on maintaining international sanctions on the country, warning that Pyongyang could abandon denuclearization talks with Washington.
North Korea's official news agency KCNA quoted an unknown North Korean official in charge of negotiations with the US as saying in a statement that Pompeo was undermining Pyongyang's willingness to return to dialogue.
The US secretary of state said last week that all nations must remain united in calling for North Korea to return to negotiations, urging the international community to "stay committed to applying diplomatic and economic pressure" over Pyongyang's nuclear and ballistic missile programs.
"Listening to Pompeo's ludicrous language made us give up on any hopes for dialogue," the KCNA quoted the official as saying, adding, "We will walk our way."
The American diplomat had "unleashed insult at a country with which his president was willing to forge a good relationship," the official continued, referring to US President Donald Trump's letter sent to North Korean leader Kim Jong-un to express intent to cooperate in anti-corona efforts.
"It is puzzling who the real commander in chief is in the US," the North Korean official said.
The criticism was leveled after the KCNA confirmed that the North had successfully tested "super-large multiple rocket launchers" a day earlier.