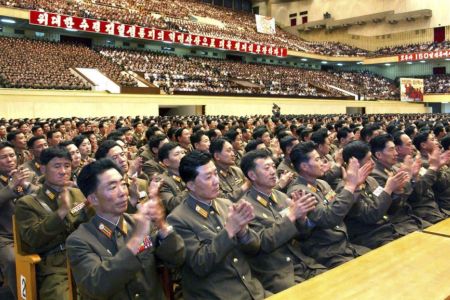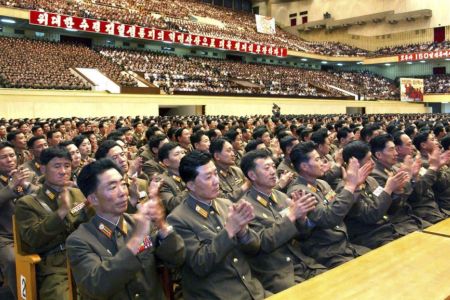 North Korea has renewed its offer for an early resumption of negotiations with the South as part of fence-mending efforts to defuse rising tensions on the Korean Peninsula.
According to a statement published by the official KCNA news agency on Saturday, Pyongyang officials once again called for an early and unconditional dialogue with Seoul, adding that they would also reopen a liaison office for economic cooperation at the North's Kaesong City as a "measure of good faith," AFP reported.
"There is neither conditionality in the North's proposal for dialogue nor need to cast any doubt about its real intention," read the statement by the North's Committee for the Peaceful Reunification of Korea.
The latest offer for rapprochement comes days after South Korea rejected an earlier proposal by North Korea to hold unconditional talks with Seoul in an attempt to tamp down growing tensions on the fractured peninsula.
"The South Korean authorities should discard any unnecessary misgiving, open their hearts and positively respond to the north's proposal and measure," the statement said.
"We do not want to see the present South Korean authorities pass the five-year term of their office idly without North-South dialogue," it added.
Meanwhile, Unification Ministry Chun Hae-sung stated that Seoul will assess the latest offer, reiterating that his country wants North Korean officials to manifest their sincerity through deeds not words.
Authorities in Pyongyang suggested that the level of the talks and their venue and the date would be decided under a mutual agreement, however, they hinted that the negotiations might be held within weeks.
The statement also pointed out that Pyongyang will reopen an office for inter-Korean economic cooperation in its Kaesong City near border, in a move to manifest its "good faith."
The office was shut down last year by North Korea in a retaliatory move following the sinking of a South Korean warship in March, which was blamed on Pyongyang.
Pyongyang's recent lean toward making overtures with its neighboring South in the wake of the recent North Korean artillery barrage on Yeonpyeong Island on November 23, which left two South Korean marines and two civilians dead.