Korea
Asia-Pacific
N Korea's Kim calls for boosting military power: Report
North Korea's leader Kim Jong-un has said the country's military power should be boosted, state media KCNA said on Saturday.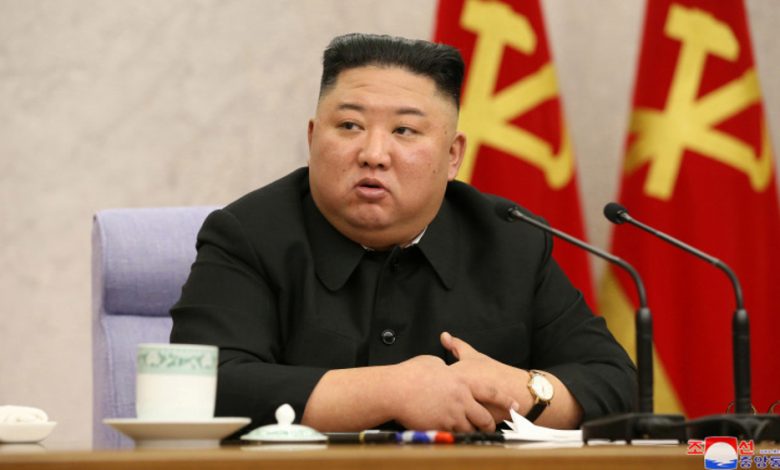 Kim made the remarks on Friday in a Central Military Commission meeting, during which he also called for a "high-alert posture" against the "recent fast-changing" situation on the Korean Peninsula, KCNA added without providing details of any military activities planned.
The meeting addressed organizational issue of dismissing, transferring and newly appointing some military officers.
Kim also touched upon "important tasks" to make "a fresh turn in the overall work of national defense," according to KCNA .
The latest meeting came a few days after another one where Kim and senior officials of the Workers' Party discussed ways to evaluate and improve the economy in the second half of the year.
The gathering on Monday served as a precursor to the plenary meeting of the ruling party's Central Committee later in June, KCNA reported.
It added that Kim released a plan to bring about "a tangible change in stabilizing the state economic work and people's living."
Kim is reportedly seeking a greater role in government policy making in a bid to upgrade an economy battered by the brutal sanctions against his country — intended to halt North Korea's nuclear and missile program – and to maintain strict border closures to ward off the COVID-19 pandemic.
This is while Pyongyang has not officially confirmed any coronavirus infections, though South Korean officials have claimed that an outbreak in the North cannot be ruled out since it had conducted trade and people-to-people exchanges with China prior to shutting its border early last year.
The North Korean leader also called on ruling party officials back in April to wage another "Arduous March" of work and sacrifice, linking the ongoing economic troubles to a period in the 1990s of famine and disaster.
The development comes after Pyongyang blasted US President Joe Biden last month for his remarks on North Korea's nuclear program, rejecting Washington's talk of diplomacy as "spurious" and warning of a corresponding response to its hostile policies.
In an address to the US Congress in April, Biden called Pyongyang's nuclear program a "serious threat" and vowed to work with allies to deal with the issue "through diplomacy as well as stern deterrence."
"His statement clearly reflects his intent to keep enforcing the hostile policy toward the DPRK as it had been done by the US for over half a century," said Kwon Jung-gun, a foreign ministry official, using the initials of the North's official name, the Democratic People's Republic of Korea.
"The US-claimed diplomacy is a spurious signboard for covering up its hostile acts, and deterrence touted by it is just a means for posing nuclear threats to the DPRK," Kwon added.
The official said North Korea "will be compelled to press for corresponding measures," and warned that Washington will face "a very grave situation" over Biden's "big blunder" of calling Pyongyang a security threat.
The White House also claimed that Biden was open to negotiations with Pyongyang on denuclearization after US officials had completed a months-long review of North Korean policy and the challenges Biden would face as he sought to distance his approach from the failures of his predecessors.
Pyongyang insists that its missile and nuclear programs are defensive measures in response to the long-persisting US military collusion with neighboring South Korea and the holding of massive war games near its territorial waters, which it regards as practice operations to invade the North.
Also last month, North Korea denounced the termination of a pact between Washington and Seoul that limited South Korea's ballistic missile program, describing the move as both an "aggression" and "shameful double-dealing."
It further insisted that the recent termination of the pact between Washington and Seoul exposed their military objectives against Pyongyang.