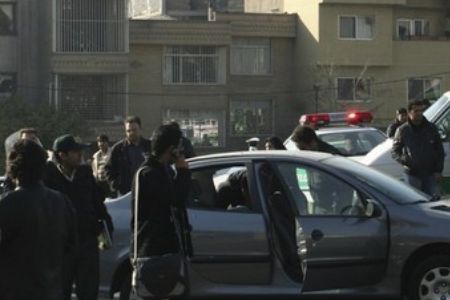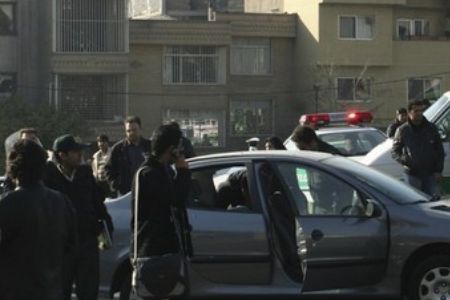 An Iranian official has announced plans for the production of two documentaries about the lives of the assassinated nuclear scientists.
"The Artistic Department will soon film two documentaries about two martyred Iranian nuclear scientists who were killed by the enemies of the Islamic republic and blind seditionists [over the past two years]," Cinematic Deputy of Artistic Department of the Islamic Ideology Dissemination Organization Hamid Amirianfar said Friday.
The documentaries will offer a glance into the martyred university academics' scientific endeavors and the "efforts of global tyrants to obstruct and hamper Iran's peaceful nuclear program," he added.
On November 29, unknown terrorists detonated bombs in the vehicles of Dr. Majid Shahriari and Professor Fereydoun Abbasi, both professors at Shahid Beheshti University in Tehran, in separate locations.
Shahriari was killed immediately but Abbasi and his wife sustained minor injuries and were released shortly afterwards from hospital.
Professor Massoud Ali-Mohammadi, a lecturer at Tehran University, was killed in motorbike bomb blast in the Iranian capital in 2009.
Iran has since said it has arrested a number of perpetrators but is still hunting for the "real" elements behind the attack, warning that it would sue countries suspected of involvement if solid evidence emerges.
Iran's Foreign Minister Manouchehr Mottaki and other officials have blamed anti-Iranian resolutions for the terrorist attacks against its scientists.
"By adopting the UN resolution against our country's nuclear scientists, in fact terrorist groups were given the mission to carry out these assassinations in Iran under the direction of spy services," Mottaki said in a news conference in the Bahraini capital of Manama on Saturday.
Several Iranian officials and lawmakers have also noted recent remarks by Britain's spy chief, John Sawers, who accused Iran of pursuing clandestine nuclear activities.
"Stopping nuclear proliferation cannot be addressed purely by conventional diplomacy. We need intelligence-led operations to make it more difficult for countries like Iran to develop nuclear weapons," the MI6 Director said on October 28.