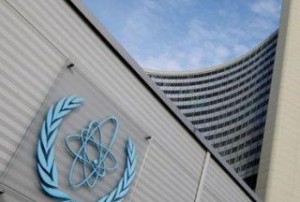 Amid a deepening rift over improving the global non-proliferation regime, the world's nuclear powers reject calls to dismantle their nuclear arsenals within a defined time frame.
World countries are in New York to discuss measures to improve the Nuclear Non-Proliferation Treaty (NPT) during a month-long review conference held at the UN headquarters.
While the 2010 conference is due to end on Friday, the prospect of global nuclear disarmament remains bleak as the participants are reported to have found it difficult to reach a consensus on a final draft for a statement on disarmament action plans.
In the final days of the NPT revision gathering, the rift deepened between nuclear-armed and non-nuclear countries on a final draft, as major nuclear powers, Britain, China, France, Russia and the United States, rejected a call to get rid of their weapons within a certain time limit, AFP reported.
The members of the Non-Aligned Movement (NAM) had suggested an amendment to the 28-page draft include the phrase "within a specified framework of time," a diplomat familiar with the case said Wednesday.
The diplomat added that the suggestion came as part of an "action plan on nuclear disarmament which includes concrete steps for the total elimination of nuclear weapons."
NPT members convene every five years to review and improve the treaty. The previous conference in 2005 was deemed a failure as members did not succeed in agreeing on a final statement.
Non-nuclear countries criticize the NPT, which came into force 40 years ago, for having failed to achieve its objective of nuclear disarmament as nuclear-armed countries continue to add to their stockpile of nuclear weapons.