Asia-Pacific
North America
World News
Nagasaki marks 76th anniversary of US atomic bombing attack with somber memorial
Survivors and other residents in Nagasaki have taken part in a somber ceremony to commemorate the 76th anniversary of the US atomic bombing of the Japanese city.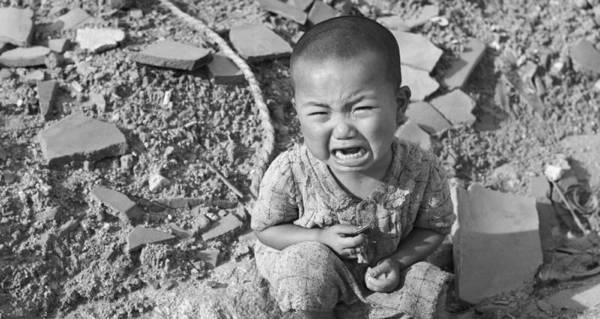 On August 9, 1945, in the final year of World War II, Nagasaki was reduced to rubble by an atomic bomb dropped by the United States, just three days after another nuclear bomb had flattened Hiroshima.
The bombings killed more than half the populations of the two Japanese cities.
Survivors, relatives of the victims and a handful of foreign dignitaries observed a moment of silence at 11:02 local time, which was the exact hour of the US bombing of Nagasaki.
The ceremony is the first since an international treaty banning nuclear weapons came into force last year.
Mayor Tomihisa Taue praised the Treaty on Prohibition of Nuclear Weapons as a "new horizon" for nuclear disarmament. However, Taue also expressed concerns about the re-emerging threat among today's world powers of a post-Cold War nuclear arms race.
The treaty has not been signed by countries with nuclear arsenals. Japan has not signed it either, saying the accord carries no weight unless nuclear-armed states being onboard.
To counter the growing nuclear arms race across the globe, Taue encouraged the international community to "speak out against the dangers inherent in nuclear weapons in order to bring about change in the world."
The Nagasaki mayor also called on the Japanese government to sign and ratify the UN treaty.
At the ceremony, United Nations Under Secretary-General and High Representative for Disarmament Affairs Izumi Nakamitsu delivered a message on behalf of the UN Chief, Antonio Guterres.
In the message, Guterres thanked the people of Nagasaki for their efforts in helping "build a powerful global movement against nuclear arms, based on the knowledge that a single blinding explosion can produce incalculable suffering that echoes down the generations."
Guterres voiced the international body's full support for the eradication of nuclear arms across the globe. "I reaffirm the full support of the United Nations to ensuring that your voices are heard by the world's people, and especially by younger generations."