Iraq
Middle East
Najaf prayer leader calls for visa-free Arbaeen trips for Iranian pilgrims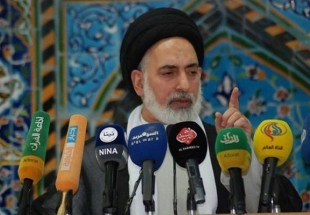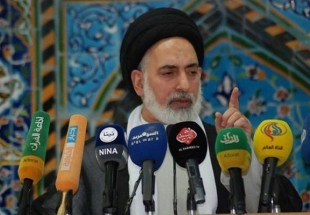 Hujjat-ul-Islam Qapanchi, prayer leader of Najaf in his Friday sermon called for more service for Iranian Arbaeen pilgrims urging Iraqi authorities to lift visa demanded from Iranians during the mourning ceremonies, reported Taqrib News Agency (TNA).
He said," To provide Iranian pilgrims a visa-free trip is in fact a service to Imam Hussein (AS) and we are expecting the government to follow the Iraqi nation in providing the best service for pilgrims during Arbaeen ceremonies."
The cleric stressed that lifting visa could be a move for more solidarity with Iranian nation while the multi-million pilgrimage will also bring blessings for Iraqi nation.
Prominent prayer leader hailed a group of drivers launching a campaign for providing free transportation for pilgrims on Najaf-Karabala route calling all others to develop a transportation network for all pilgrims.
Millions of Muslims from across the globe are preparing for Arbaeen which marks the forty days after martyrdom anniversary of Imam Hussein (AS), third Imam and grandson of Prophet Mohammad (PBUH).
Imam Hussein (AS) and 72 of his companions and family members were martyred in the Battle of Karbala fighting the tyrant of the time Yazid ibn Muawya back in 680 AD.