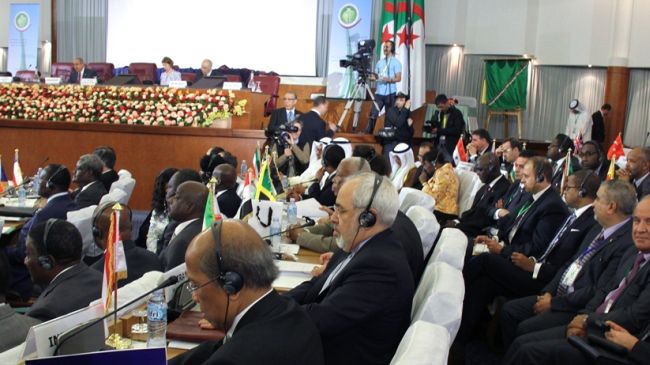 The Non-Aligned Movement (NAM) has expressed commitment for nuclear disarmament as one of the founding principles of the movement.
In the final communiqué of its ministerial conference in the Algerian capital, Algiers, on Thursday, NAM also called for the creation of a Palestinian state with East al-Quds (Jerusalem) as its capital.
The conference kicked off on Monday under the theme of "Enhanced Solidarity for Peace and Prosperity."
Iranian Foreign Minister Mohammad Javad Zarif, who was heading a high-ranking delegation, also participated in the conference.
The final declaration also underscored "the close relationship between peace, international security and development" and reiterated the necessity for fighting terrorism.
Zarif said on Wednesday that NAM is trying to resolve the challenges facing the world by fostering unity among its member states.
"We are certain that given the ongoing developments, the movement will try to overcome the challenges ahead through unity among members," Zarif said in his address to the conference.
NAM is an international organization with 120 member states that is not formally aligned with or against any major power bloc. Nearly two-thirds of the member states of the United Nations are also NAM members.
NAM's purpose as stated in the Havana Declaration of 1979 is to ensure "the national independence, sovereignty, territorial integrity and security of non-aligned countries."