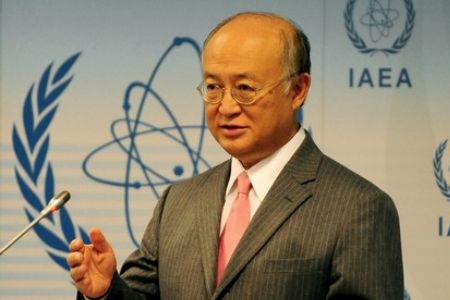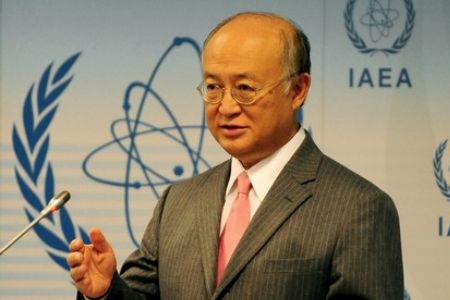 The Non-Aligned Movement (NAM) has criticized the UN nuclear chief for disregarding the standards of professionalism and objectivism in his reports.
On Friday, the Vienna-based NAM issued a declaration, criticizing Yukiya Amano for "disregarding the standards of professional and objective reporting" and has called for this approach to be rectified.
The declaration, a part of which was obtained by ISNA, will be read by the NAM troika president this week in the UN Board of Governors' seasonal session on December 2 and 3.
The 11-article declaration has raised the question that why even though Safeguards Implementation Report (SIR) in 2009 said, "Declared nuclear material in Iran remained in peaceful activities," and that the "verification of the correctness and completeness of Iran's declarations remains ongoing," Amano has refrained from citing these points in his November 2010 report as well as previous reports.
Amano released his latest report to the members of the International Atomic Energy Agency's Board of Governors on November 23, according to which all Iranian nuclear activities, including enrichment, have been under the supervision of the agency.
The report, however, accused Iran of not fully cooperating with the agency and called on Tehran to implement the Additional Protocol to its IAEA safeguards agreement.
The report said the protocol would allow more inspections of Iran's nuclear program, "which are essential to building confidence in the exclusively peaceful purpose of Iran's nuclear program and to resolving outstanding questions."
Iranian officials maintain that Tehran is "cooperating within the Comprehensive Safeguards and there is no reason to cooperate further than that."
NAM has also expressed its concern about releasing technical details of Iran's nuclear program which is not related to Safeguard Implementation Report and have asked Amano to stop this approach which leads to the revelation of sensitive and confidential information of member states.
Amano's previous report on Iran's nuclear program also drew criticism from 118 NAM member states, who criticized the IAEA chief for abandoning the "standard verification language" in the report.
NAM explained that the first report by Amano blatantly ignored Iran's cooperative efforts to address the concerns and resolve the ambiguities over its nuclear work.
In a statement, they also voiced their support for Iran's right to the peaceful use of nuclear energy after the UN Security Council imposed a fourth round of sanctions against Iran on June 9.
The US, the only country to have ever used nuclear weapons, and Israel — reportedly the sole possessor of a nuclear arsenal in the Middle East — accuse Iran of developing a nuclear weapons program.
Iran denies the allegations, saying its nuclear program is completely peaceful and within the framework of the Nuclear Non-proliferation Treaty, to which it is a signatory.