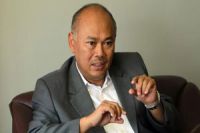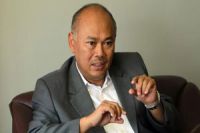 The Indonesian ambassador to Tehran says the forthcoming summit of the Non-Aligned Movement (NAM) in the Iranian capital will be "important and timely" under the current regional and international circumstances.
Dian Wirengjurit told IRNA on Saturday "During the Tehran summit, efforts should be made so that the path of developments stemming from the Islamic Awakening in the region will continue in a right way and not diverted to violence and conflict."
He proposed that the issue of the fight against terrorism be put on the agenda of the Tehran summit, adding that Iran and Indonesia have both been the victims of terrorism.
He pointed out the NAM summit would be a proper opportunity to discuss ways to uproot terrorism.
The Indonesian envoy stressed the importance of paying heed to enhanced economic cooperation among NAM member states.
He noted that Indonesian President Susilo Bambang Yudhoyono may not participate in the NAM summit in Tehran due to the concurrence of the meeting in Tehran with the annual meeting of the Asia-Pacific Economic Cooperation (APEC) in Vladivostok, Russia, and said the Indonesian vice president will attend at the head of a high-ranking delegation.
Wirengjurit said Indonesia has always remained committed to helping NAM achieve its purposes.
The 16th summit of the NAM member states will be held in the Iranian capital on August 26-31.