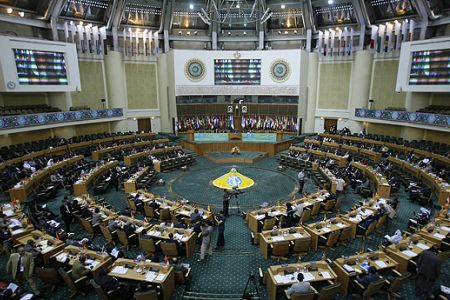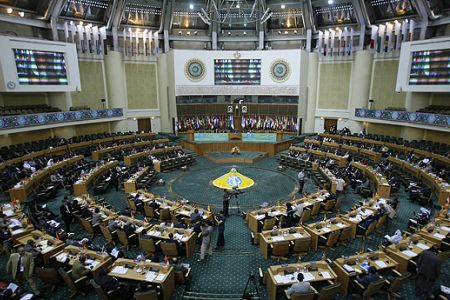 An Iranian lawmaker says bolstering regionalism in the face of the US unilateralism will be the most important achievement of the forthcoming Non-Aligned Movement (NAM) summit in Tehran.
"After the United Nations, this movement is among the largest international political structures and many countries are its members," Mehdi Sanaei told IRNA on Monday.
The lawmaker, a member of the Majlis (parliament) National Security and Foreign Policy Committee, added that NAM has faced numerous threats in the past years.
"After some decades, the Non-Aligned Movement has undergone many changes in proportion to time as a result of which its member states have become closer," he said.
Sanaei stated that independent stances taken by the NAM member states in support of Iran's nuclear energy program is among the movement's opportunities for Tehran.
"The heavy pressure [which is exerted on the movement] as a result of the US unilateral policy and alleged [world] order is a threat to member countries," the MP said.
Sanaei added that the US is putting heavy pressure on NAM members in order to prevent them from taking part in the summit at a high level.
The lawmaker noted that the US is negotiating with member countries to downplay the importance of the summit. Therefore, he said, Iran's diplomatic apparatus should take advantage of all opportunities to hold the summit in the best possible manner.
Iran will host the 16th summit of the NAM member states on August 26-31.
The Islamic Republic will also assume the rotational presidency of the movement for three years during the Tehran summit.
NAM, an international organization with 120 member states and 17 observer countries, is considered as not formally aligned with or against any major power bloc.
The movement's purpose, as stated in the Havana Declaration of 1979, is to ensure "the national independence, sovereignty, territorial integrity and security of non-aligned countries."