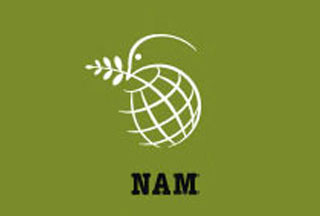 Members of the Non-Aligned movement (NAM) have expressed support for Iran's nuclear energy program, rejecting double standards on the issue.
During a meeting at the United Nations in New York on Friday, NAM members rejected double standards on the nuclear rights of signatories to the Nuclear Non-Proliferation Treaty (NPT).
They said that all NPT members should enjoy equal rights to nuclear energy technology.
Addressing the meeting, Iran's Ambassador to the United Nations Mehdi Khazaii said Tehran is prepared to continue talks with the P5+1 group on its package of proposals.
He stressed Iran will not abandon its inalienable right to peaceful nuclear technology.
Khazaii said Iran strongly adheres to its international commitments, but will not bow to political and economic threats.
Iran has allowed regular inspections of its nuclear installations by the International Atomic Energy Agency (IAEA) inspectors.
The IAEA has asserted that Tehran's nuclear program is aimed at the civilian applications of the technology. Western countries, however, accuse it of seeking nuclear weaponry.