Africa
Namibians go to polls in first Africa e-vote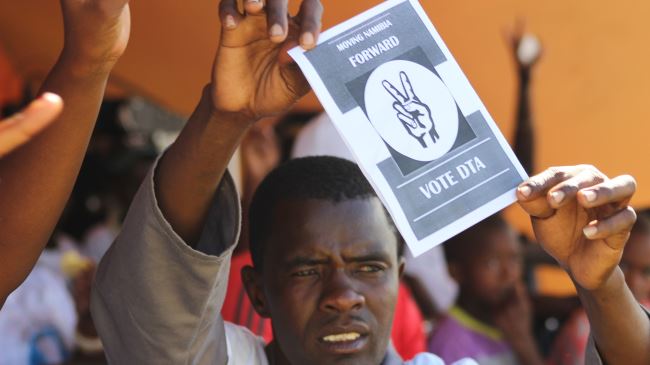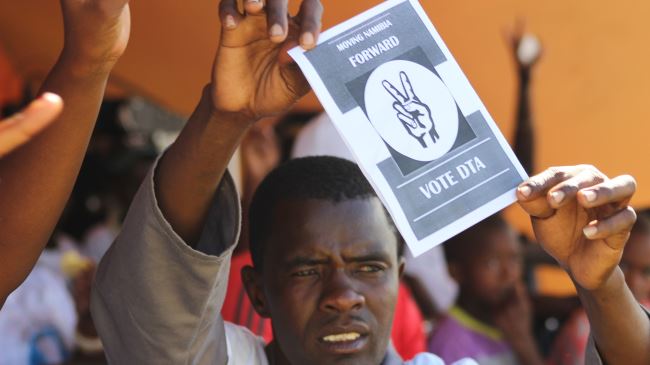 People in the southern African country of Namibia have started casting their ballots in the country's electronic presidential and legislative elections.
The polling stations opened on Friday at 07:00 a.m. local time (0500 GMT) and are set to close around 14 hours later.
Namibia's fifth election since its independence is billed as the first electronic vote in Africa, with more than one million registered voters out of the 2.3 million Namibian citizens eligible to go to the polls.
Long queues of people ready to cast their votes were formed early in the day in Katutura township of Namibia's capital, Windhoek, including first time "born free" voters who were born after the country's independence in 1990.
On November 14, chairwoman of the Electoral Commission of Namibia Nontemba Tjipueja said that all political parties had agreed to the use of the touch screen machines for the e-voting.
Namibian citizens will pick from among nine presidential hopefuls in this year's race, including Hage Geingob, the candidate of the ruling South West Africa People's Organization (SWAPO), as well as a the main opposition leader, Hidipo Hamutenya, of the Rally for Democracy and Progress (RDP).
President Hifikepunye Pohamba will finish his second five-year term in office and is therefore ineligible to seek re-election.