Syria
National dialog can resolve Syrian unrest: Jalili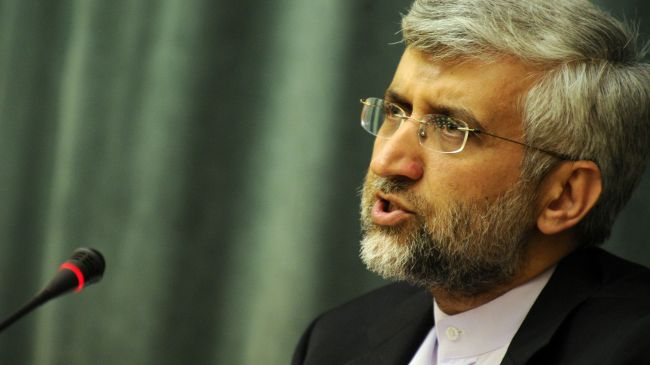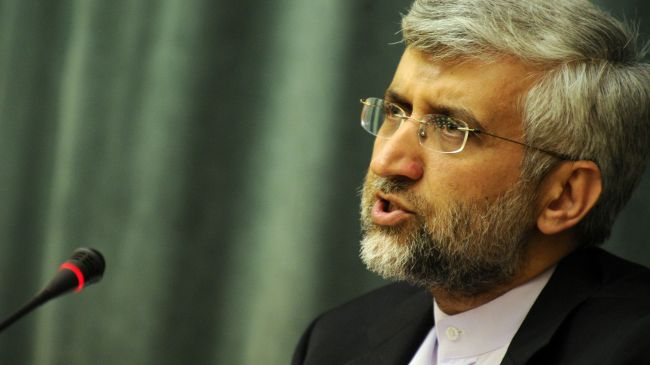 The secretary of Iran's Supreme National Security Council (SNSC) says the Syrian unrest must be resolved through a national dialogue among all Syrian groups, ruling out foreign intervention.
Syria has been the scene of unrest since March 2011. Because the presence of armed groups who are supported, financed and armed by Washington, Tel Aviv, Ankara, London, Paris, Berlin and certain Arab regimes.

"The Islamic Republic of Iran believes in a Syrian solution based on national dialogue among all Syrian groups to settle the country's issues, and does not consider foreign approaches as useful," Saeed Jalili said upon arriving in the Syrian capital, Damascus.
The senior Iranian official expressed hope that during his visit, effective steps could be taken to ease the plight of the Syrian people.
Referring to unconfirmed reports about the killing of three kidnapped Iranian pilgrims in the Arab country, Jalili said, "We hold all those who fully support the Syrian terrorists responsible for the abduction of the Iranian pilgrims and use all the capacities to secure their release."
Forty eight Iranian pilgrims, who were traveling on a bus from Damascus International Airport to the shrine of Hazrat Zainab (AS) on the outskirts of the Syrian capital, Damascus, were abducted by the insurgents on August 4.
Following a visit to Lebanon, Jalili arrived at Damascus International Airport on Tuesday and was welcomed by Syrian Deputy Foreign Minister Ahmad Arnous and Iran's Ambassador to Syria Mohammad Reza Sheibani.
Jalili is scheduled to meet with Syria's President Bashar al-Assad and a number of the country's senior officials.