Syria
National talks and free elections, solution to Syrian crisis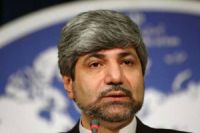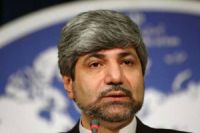 The Spokesman for Iran's Foreign Ministry, Ramin Mehmanparast, has noted that holding national talks and free elections is the best solution to the Syrian crisis.
According to IRIB World Service, citing IRNA, in a meeting in Turkish Capital, Ankara, on Monday, with Head of Turkish Premier Office's Press and Information Bureau, Murat Kara Kaya, Iran's Foreign Ministry spokesman emphasized that stoppage of clashes, establishment of grounds for national talks and for holding free and democratic elections is the solution to Syrian crisis.
He also announced Tehran's opposition to interference of Western regimes in the Syrian crisis and emphasized on the cooperation of regional countries for resolution of the Syrian crisis. He pointed out that continued instability and violence in Syria is what the Western regimes want and is in line with the interests of the Zionist regime of Israel.
He urged the regional countries not to conduct measures that would set the stage for interference of Western regimes, which support the Zionist regime, in the region.
Furthermore, Iran's Foreign Ministry spokesman underscored that media play a decisive role in introduction of the two countries and in ever-increasing development of Tehran-Ankara relations, while adding that the two countries' media should turn into assuring news sources through enhancement of their communications, in order to satisfy the two nations' public opinion.
Meanwhile, the Turkish official, for his part, attached importance to expansion of Tehran-Ankara ties, while adding that restoration of stability and calm in the region is of paramount importance for the two countries.
The Turkish official also referred to the historical and cultural commonalties between the Iranian and Turkish nations, while reiterating the Ankara is prepared to expand media relations and cooperation with Tehran.
Iran's Foreign Ministry spokesman traveled to Turkey on Saturday, heading a high-ranking delegation, in order to meet and confer with Turkish officials.