Iran
Middle East
Nations should unite against US-Zionist oppression, Ahmadinejad says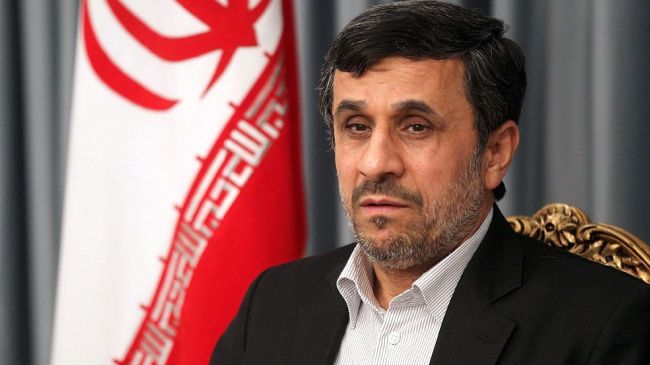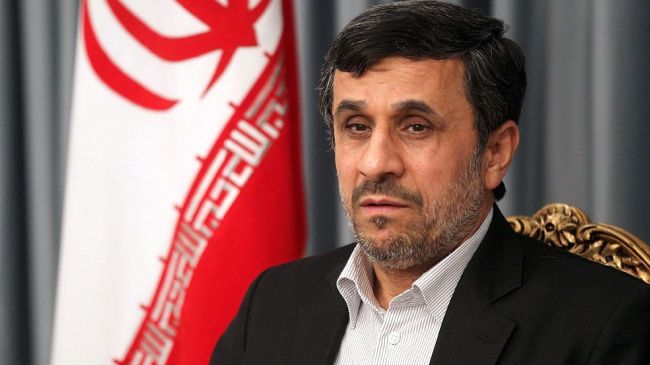 Iranian President Mahmoud Ahmadinejad has called for unity among the people of world, warning of US-Israeli schemes aimed at sowing discord among nations.
"[We] should tackle the world's adversities through discussions on root and fundamental issues," Ahmadinejad said during a meeting with Pakistani political, religious and intellectual figures in Islamabad late on Wednesday.
"My question is 'Do other regions have a better condition than Afghanistan, Pakistan, Gaza or Palestine? Do the people of Europe have a healthy life?" he questioned.
Ahmadinejad made the remarks a day before the meeting of the Group of Eight Developing Countries, also known as the D8 group, in the Pakistani capital.
The Iranian president said the people in Europe and the United States are also "under oppression and are fed up" with their conditions as the rest of the world.
"Zionism and the US are making attempts to meet their interests through sowing rift among all the nations of the world," Ahmadinejad stated, calling Washington the "biggest plunderer" in the modern time.
He criticized the Zionist control of the United Nations Security Council as well as the world's economic and media giants, noting that reform in such sectors would leave no chance for the expansionist rule of super powers.
"We need to join hands to remove all inhuman and unfair boundaries, and this is possible," he stressed, expressing hope that through unity the world will witness the elimination of Zionism and the US colonialism.
Iran, Turkey, Malaysia, Pakistan, Nigeria, Egypt, Bangladesh and Indonesia make up the D8 group, with a population of one billion people and a combined market value of one trillion dollars. The group is determined to boost its trade volume to USD 500 billion by 2018.
Egyptian President Mohamed Morsi, Indonesian President Susilo Bambang Yudhoyono, Nigerian President Goodluck Jonathan, and the Turkish Prime Minister Recep Tayyip Erdogan are among the major figures to attend the Islamabad summit, where Pakistan is to assume the group's rotating presidency.