World News
NATO can deploy wherever it wants: new zionist chief claims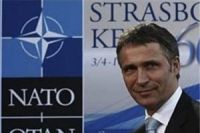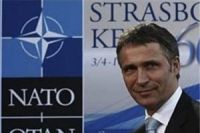 In yet another move that violates NATO's historic pledge not to extend the military bloc "one inch further to the east," NATO's new secretary-general apparently sees no limitations for the 28-member organization.
According to Tasnim news agency, in an apparent attempt to take advantage of the ongoing Ukrainian crisis, where a civil war in the east threatens to tear the country apart, new NATO Secretary-General Jens Stoltenberg paid a visit to NATO member Poland, where he reiterated calls for a rapid reaction "spearhead" force that could launch a military offensive within days.
Stoltenberg told state-owned Polish broadcaster TVP Info "Next year, at the ministerial meeting, we will take decisions regarding the so-called spearhead but, even before it is established, NATO has a strong army after all."
He said "These capabilities already exist. We have them, and we can deploy them in individual regions. And this is only an add-on to what the alliance already has."
In September, his predecessor Anders Fogh Rasmussen outlined the specifics of the rapid reaction force as comprising "several thousand troops, ready to respond where needed with air, sea and special-forces support."
Amid talk of a "spearhead" NATO force, the United States last month transferred 20 M1A1 Abrams main battle tanks and about 700 soldiers, along with Bradley and Stryker armored vehicles, to the Baltic States, marking the first time the US has shipped armored vehicles to Europe since the end of the Cold War.