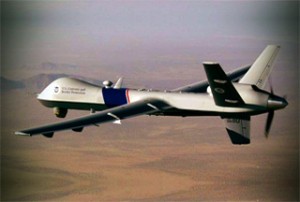 A drone belonging to NATO has crashed in northern Afghanistan, a day after the militants vowed to intensify attacks on the US-led troops deployed in the country.
NATO claims the pilotless plane went down in Konduz province due to a technical glitch.
Meanwhile, the Taliban has claimed responsibility for shooting down the drone in the Bagh Sherkat district, a Press TV correspondent reported.
A Taliban spokesman added that the wreckage is in the hands of the militants.
This is the third NATO drone to have crashed in Afghanistan over the past six months.