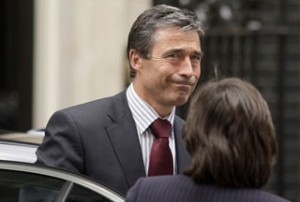 Military representatives from NATO member states have launched fresh discussions over a US request for the deployment of additional troops in war-torn Afghanistan.
Monday's meeting at NATO's military headquarters in Mons, Belgium, is expected to end with a confirmation of last week's pledges made by allied nations, including Britain, Italy, Poland, Slovakia, to provide some 7,000 addition troops.
This is while reluctant members like France and German face mounting pressure, with non-NATO member Georgia also promising assistance just days after US President Barack Obama ordered another 30,000 US troops to be deployed in Afghanistan.
NATO's European members are tightening defense budgets in response to the global economic downturn, as well as overwhelming public outcry against the mounting death toll in a war deemed by many as "unwinnable." The countries are seeking to focus in contributing trainers for the expanding Afghan security forces.
NATO deputy spokeswoman Carmen Romero said the results of the meeting will be announced Tuesday at the conclusion of the conference.
On Friday, NATO chief Anders Fogh Rasmussen said he was optimistic of the member states' cooperation in committing several thousands more troops by a January 28 international conference on Afghanistan in London.
The London meeting aims to discuss the eight-year long conflict and an eventual exit strategy with Afghanistan's President Hamid Karzai.
Washington is hoping to push the International Security Assistance Force (ISAF) for 10,000 extra troops. The surge, in addition to ISAF's current 106,000 and 30,000 new US troops would raise the international presence in the country to over 140,000 by July 2010.