Iran
NATO Planes Not Allowed to Fly over Iran Airspace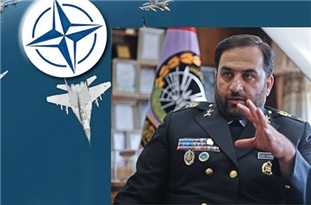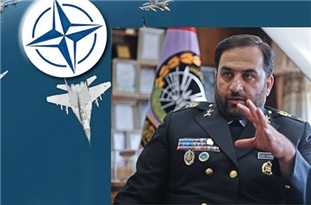 Iranian Commander of Khatam al-Anbiya Air Defense Base Brigadier General Farzad Esmaeeli has said NATO planes have no right to fly over the Iranian airspace.
Farzad EsmaeeliThe commander made the remarks in a documentary televised program while commenting on the forced landing of a NATO plane by the Iranian fighters on Friday.
According to Commander Esmaeeli, the NATO military plane ISAF004 left Afghanistan carrying some 104 NATO high-ranking officers and US marines. It was detected by Iran's air-defense early warning system and tracked when it was still in Afghanistan.
When the ISAF004 reached the Iranian border, it changed transponder and ID to a passenger commercial flight and entered the Iranian airspace.
Iran's Air Defense asked for information on its destination and flight path while they knew it was a military plane, said the commander.
When the Iranian forces received fake flight data and the pilot of the plane refused to return to Afghanistan, then Iranian interceptor fighters were dispatched to make the NATO plane land in Bandar Abbas in southern Iran.
Before being intercepted, the plane sent a distress signal to its escorting fighters and asked the US F-15s [four of them were flying over the Persian Gulf] for help but when the F-15s and their AWACS received the warning for not entering the Iranian airspace, they left the area. So the plane had no choice but to be escorted by the Iranian fighters and land in Bandar Abbas.
The commander said that the NATO plane was in Iran for eight hours. The plane left Iran after refueling, learning that the Iranian Air Defense would tolerate no lies, he added.
He said Iran had previously announced through the International Civil Aviation Organization [ICAO] that certain planes including those of the NATO should not fly over the Iranian airspace.