Europe
NATO says Russia meddling in Ukraine 'historic mistake'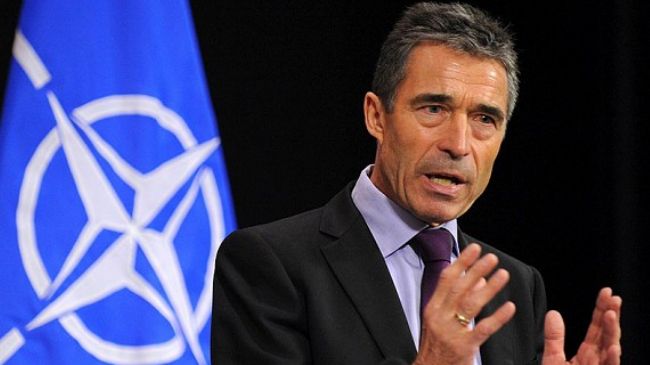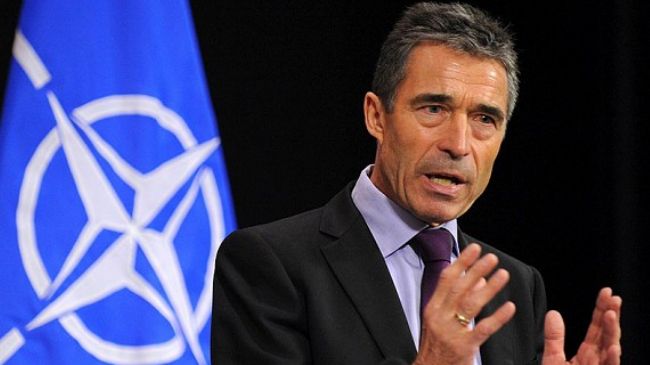 NATO Secretary-General Anders Fogh Rasmussen has warned that it would be a "historic mistake" for Russia to "intervene further in Ukraine."
The NATO chief told a news conference after a meeting of foreign ministers of the Western military alliance in Brussels on Wednesday that if "Russia were to intervene further in Ukraine, I wouldn't hesitate to call it an historic mistake."
"It would be a miscalculation with huge strategic implications."
Rasmussen also cautioned that Russia's involvement in the current turmoil in Ukraine would result in "far-reaching consequences" in Moscow's relations with the West.
NATO's supreme allied commander in Europe, US Air Force General Philip Breedlove, has expressed grave concern over what he described as Russia's military buildup on the border with Ukraine.
He also warned that Moscow could use its forces to "invade" vast portions of the Ukrainian territory in three to five days.
The warnings came one day after NATO announced it was suspending all military and civilian cooperation with Russia.
Tensions between Western powers and Moscow heightened after Ukraine's Crimea region declared independence from the former Soviet state and formally applied to become part of the Russian Federation following a referendum on March 16, in which 96.8 percent of the participants voted for rejoining Russia, with a turnout of 83.1 percent.
On March 21, Russian President Vladimir Putin signed into law documents that officially made the Black Sea peninsula part of the Russian territory despite condemnation from the West and the new Ukrainian government.
The move sparked angry reactions from the United States and the European Union, both imposing sanctions against a number of Russian officials and authorities in Crimea.