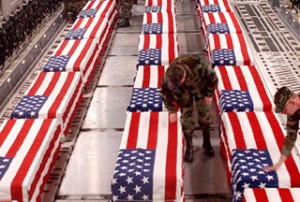 A NATO soldier has been killed in a bomb blast in southern Afghanistan, taking this year's total death toll to 121, the alliance says.
NATO's International Security Assistance Force said on Thursday that a makeshift bomb explosion killed the soldier, but withheld the nationality of the victim.
Another report, released today by the British Ministry of Defense, says a British soldier was killed on Sunday while on foot patrol in the Sangin area of northern Helmand province.
It says the death had no link to the ongoing operations around the southern town of Marjah, where thousands of US, NATO and Afghan troops are cracking down on the Taliban.
The fatality brings the number of British military personnel killed in Afghanistan since 2001 to 272.
Earlier in the day, the Taliban claimed they had killed five American soldiers in southern Afghanistan.