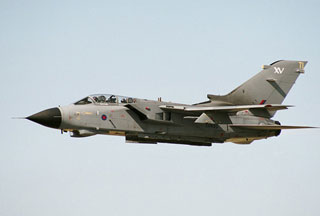 A military plane flown by the NATO-led forces has gone down in southern Afghanistan injuring two crewmen a day after the alliance loses 16 people to a helicopter crash.
On Monday, the aircraft crashed within moments of taking off from Kandahar Air Field, the main NATO airbase in the southern province, Reuters quoted a spokeswoman for the International Security Assistance Force (ISAF) as saying.
The victims, who had apparently managed to eject in time, are reportedly receiving medical attention.
"The incident will be investigated, however, insurgent activity has been ruled out," ISAF said in a statement.
Earlier reports had wrongly described the aircraft as a helicopter.
Yesterday, 16 civilians enlisted with the forces were killed after their Soviet-built Mi-8 chopper crashed taking off from the same base.
The alliance had likewise ruled out any militant hand leaving many to blame the technical deficiencies of the 'no-frill' aircraft.
The forces rely heavily on the dated aircraft for shipment and transport to avoid rough terrains.
The member countries are accused of leaving the embattled contingents to their own devices withholding direly-needed funding and equipment.
The US-led coalition invaded Afghanistan seven and half years ego to allegedly destroy militancy and arrest its leaders including Osama bin Laden but to no avail.
Tens of thousands of Afghan civilians have lost their lives in the war-torn country.