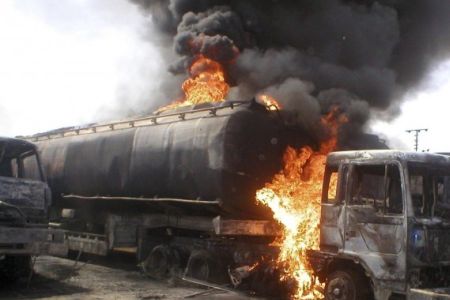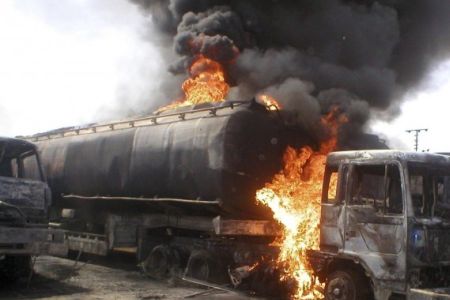 A group of unknown gunmen have attacked a convoy of NATO fuel tankers in eastern Afghanistan, amid a surge in such attacks in the war-ravaged country.
The attack occurred in the Behsud district of Nangarhar province on Sunday when the gunmen set 12 tankers ablaze.
The gunmen first attacked the trucks that were carrying supplies to US-led soldiers stationed in the war-torn country. The drivers left the trucks as they ran for their lives.
The twelve tankers were set on fire afterwards, AFP quoted Ahmad Zia Abdulzai, a spokesman for the provincial government as saying on Sunday.
No casualties have been reported.
Vehicles carrying supplies for NATO forces in Afghanistan have been persistently targeted by militants in the past few years.
The militants have warned that they won't stop attacking the NATO fuel trucks as long as non-UN-sanctioned US drone attacks hit tribal areas in Afghanistan.