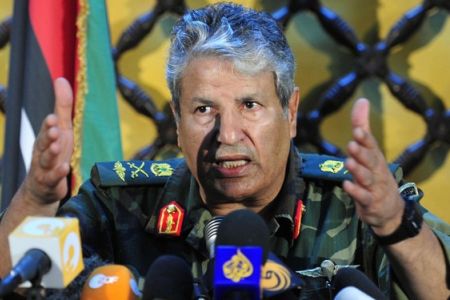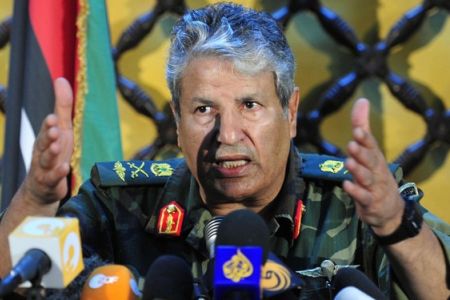 Libyan revolutionary forces have criticized NATO over what they call the Western military alliance's inability to prevent regime forces from killing civilians.
Abdel Fattah Younes, the defecting interior minister and the head of opposition forces, described NATO measures as too slow, saying that NATO itself "has become a problem" by letting Gaddafi forces advance towards the eastern part of the country.
"Misratah is being subjected to a full extermination. NATO blesses us every now and then with a bombardment here and there, and is letting the people of Misratah die every day," Younes said.
Younes has also threatened to ask the United Nations Security Council to suspend NATO mission in Libya if the military alliance does not do "its work properly."
The revolutionaries say NATO is not carrying out any attacks in the western cities of Zawiyah and Zintan, letting regime forces kill people every day, Press TV correspondent in Benghazi Johnny Miller reported on Tuesday.
"The revolutionary council in Benghazi is saying that a lot of people in the west of the country in towns like Zawiyah and Zantin and of course Misratah are in constant threat of their lives and the people in Benghazi are starting to get more and more frustrated about NATO," our correspondent said.
At least five people were killed late Monday as Gaddafi forces attacked a residential area in Misratah, where doctors have reported that the city's hospital is full.
The former interior minister also criticized Western-led forces over the civilian death toll of NATO's bombings. Many civilians have reportedly been killed since the Western-led war on Libya began last month.
The revolutionaries have also reacted with outrage to a plan by the regime to replace Gaddafi with one of his sons and implement some political reforms, saying Gaddafi must either leave the country or stand trial.